Bengals G Clint Boling rated as top offensive lineman in Week 1 by PFF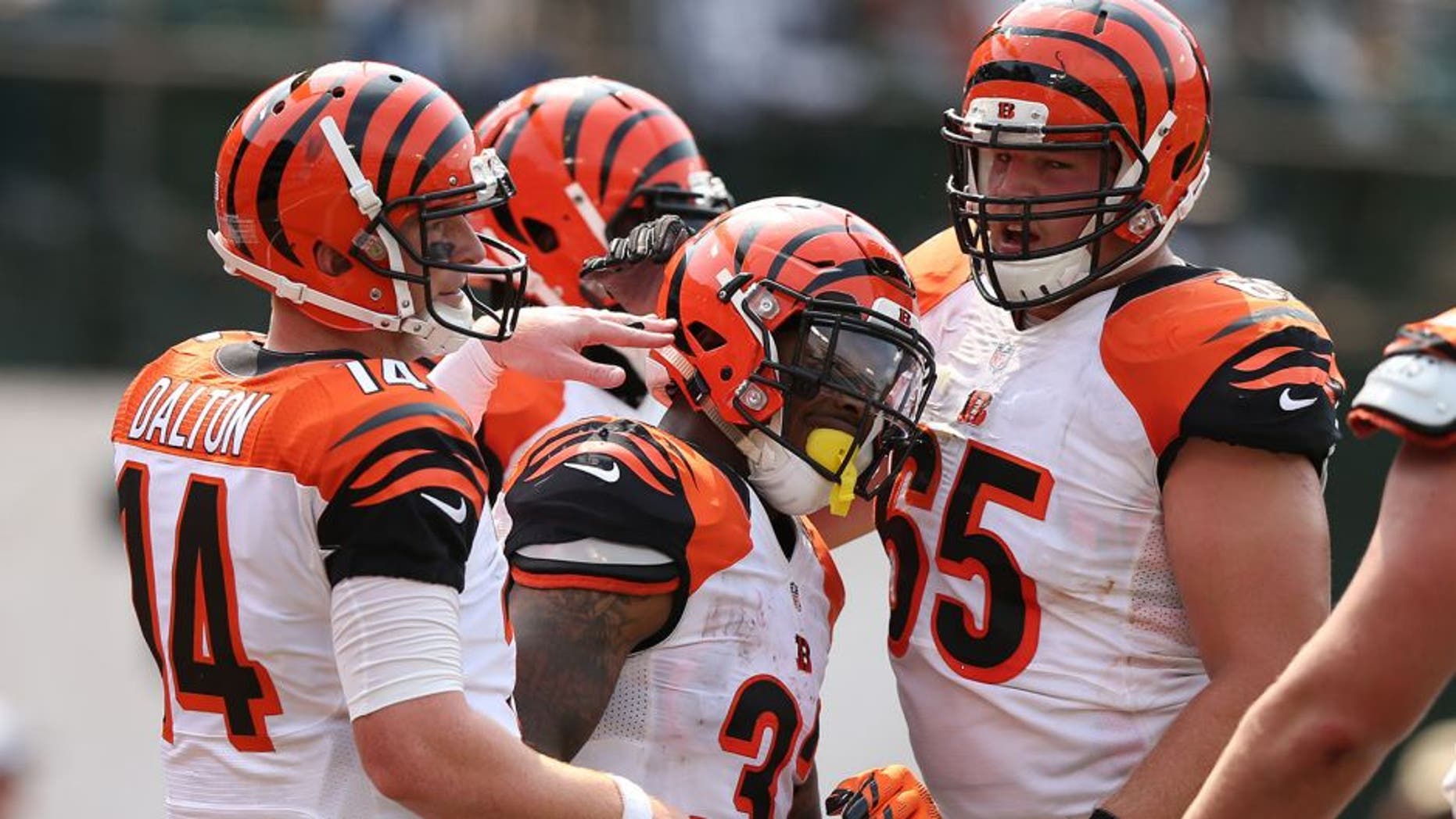 While Bengals offensive tackles Andrew Whitworth and Andre Smith kept Raiders pass rushers Khalil Mack and Aldon Smith away from Andy Dalton in Sunday's Week 1 win, left guard Clint Boling was a dominant force in the trenches.
Boling came away with the highest grade of all offensive linemen in Pro Football Focus' Week 1 report card. Boling received a +4.5 while Jets guard Willie Colon finished with a +4.1, good for the second-best mark among linemen. Cowboys left tackle Tyron Smith (+4.0) was the highest-rated tackle.
Boling's high marks were boosted by a +3.8 performance in the run game, paving the way for Jeremy Hill and Giovani Bernard to rush for 126 yards on 27 carries combined, a 4.67-per carry average.
The Bengals rewarded Boling with a five-year, $26-million extension this past offseason, and it's already paying dividends.
h/t: Cincy Jungle