Ben Roethlisberger will reportedly undergo knee surgery Monday for torn meniscus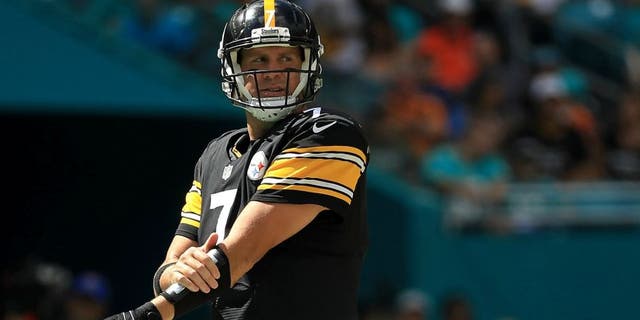 Pittsburgh Steelers quarterback Ben Roethlisberger suffered a torn meniscus in his left knee and will have surgery Monday, according to multiple reports Sunday night.
Roethlisberger injured his knee during the first half of the Steelers' 30-15 loss to the Miami Dolphins. He was able to return after missing a series and finished 19-of-34 for 189 yards with a touchdown and two interceptions.
Barring a trade, Landry Jones would take over as the Steelers starting quarterback. Pittsburgh faces the New England Patriots next Sunday.
Roethlisberger told NFL Network that he was scheduled to have an MRI on his knee on Monday and that the injury "obviously hurts."
Roethlisberger, who missed four games last season due to a number of injuries, was a big reason for the Steelers' 4-1 start. He has thrown for 1,685 yards with 16 touchdowns and six interceptions while completing 64 percent of his passes in 2016.