Beltre's historic cycle sparks Rangers in win over Astros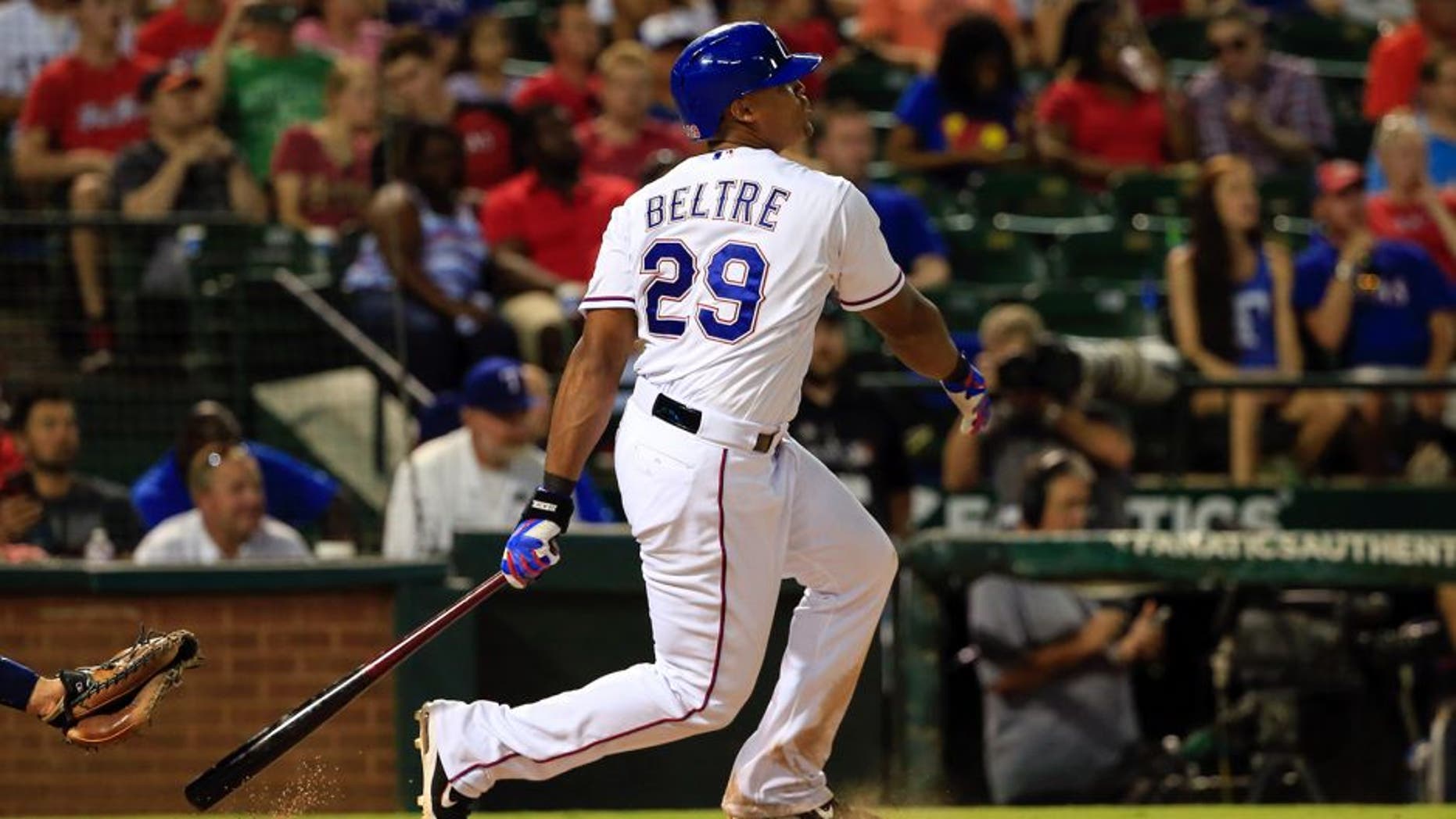 Drama at Globe Life Ballpark is becoming a common feat these days.
Sunday it was Martin Perez throwing an 80-pitch gem in a win for the Rangers. Monday it was Adrian Beltre making history.
Beltre keyed an offensive frenzy for the Rangers by hitting for the cycle --€" completing the feat with a fifth-inning home run -- as Texas topped Houston 12-9 in a wild opener to the three-game series.
Beltre now has three career cycles, with all three coming in Arlington. The three cycles tie him for the most in major-league history with three other players and he's the first player to complete the cycle in five innings since Tampa Bay's Melvin Upton did it in 2009.
Texas needed all Beltre had to give on a night they batted around twice, scoring six runs in the first and five in the third. That was barely enough though as Houston, which trailed 11-3 at one point, scored four runs in the fourth and two more in the seventh to make things close.
Of course the only run the Rangers had during that span came from Beltre, who wrapped up the cycle by lining the first pitch he saw from Mike Fiers over the wall in left in the fifth.
"This is special, but when you play for a long time you start to accumulate some stuff," Beltre said. "I didn't expect to be hitting cycles around this age. Humbling and accepting of that and it's a nice compliment today."
While Beltre tried to downplay his accomplishments, it's impossible to ignore history. The last time a player collected his third career cycle came in 1933.
Beltre's came with ease Monday too as he had a two-run triple in the first, a double in the second and a single in the third. He got the homer out of the way on a night he went 4 for 5 and raised his average from .262 to .270.
"It's just a testament to him," Texas starter Colby Lewis said. "He's a Hall of Famer. For him to continue to put up numbers and always take the field no matter how he's feeling or what's going on with his body. A lot of young guys look up to that. He's our leader and it's just another testament and just another chapter in his book."
Lewis was the beneficiary of the latest chapter in Beltre's book. While the Rangers chased Houston starter Lance McCullers after he allowed six runs and retired just one batters, Lewis had to battle through on a night he didn't have his best stuff and the bullpen needed a break.
He allowed a two-run homer to Carlos Correa in the first inning and a grand slam to Jason Castro in the fourth. But he managed to pitch six innings, giving up seven runs on 10 hits. He's the first Texas pitcher to get a win while allowing at least seven runs since Derek Holland did it in 2012.
But Texas pitchers don't have to be perfect when Beltre and the offense is clocking like it was Monday.
The Rangers had 15 hits, with six players collecting at least two. Shin-Soo Choo had a two-run homer in the first and was one of five Texas players with at least two RBI.
Of course on his night, it was Beltre the lone Ranger with three RBI.
"I didn't expect a cycle in the first four at-bats," Texas manager Jeff Banister said. "What an incredible feat for him. He's a true champion in every sense, a true warrior."
MORE FROM FOX SPORTS SOUTHWEST:
- PHOTOS: Cowboys Cheerleaders Auditions
- Preseason predictions for 2015 MLB season
- Ranking NFL quarterback salaries
- Oldest player on every NBA team
- College football's highest paid coaches in 2014