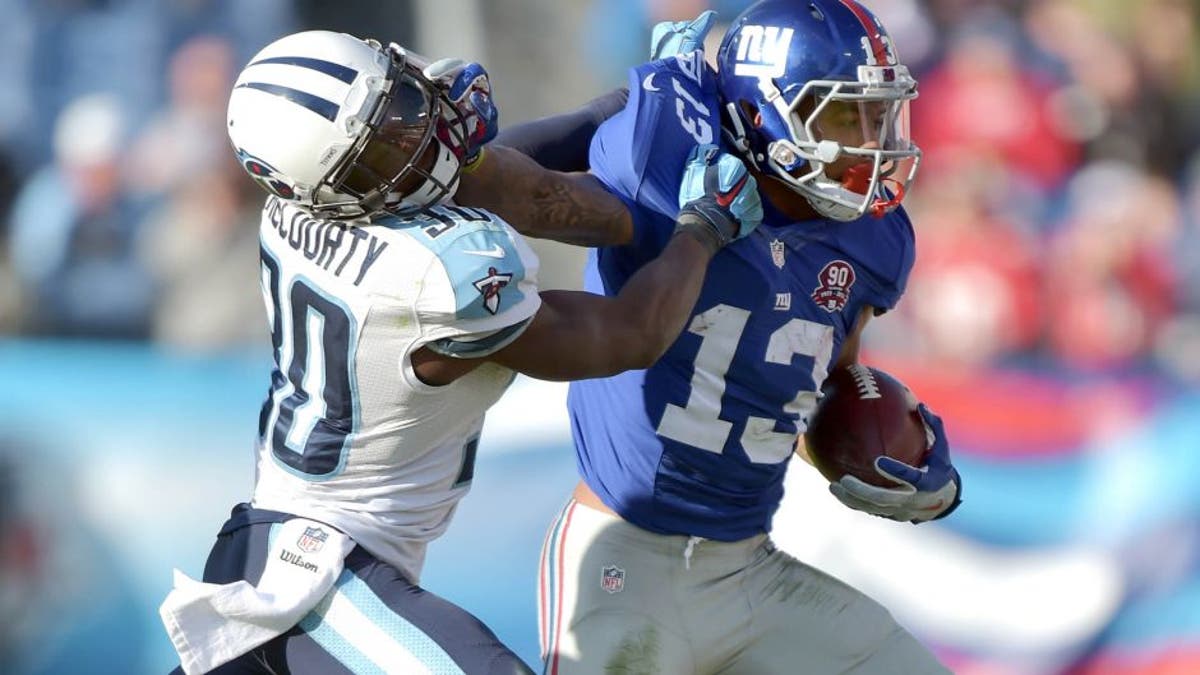 Rookie of the Year, Madden 16 cover boy, Pro Bowl invite--you name it, and Odell Beckham Jr. accomplished it during his rookie season with the New York Giants. Even after racking up 1,305 receiving yards and 12 touchdowns through just 12 games, Beckham wasn't satisfied.
Like any generational athlete, Beckham went back to the drawing board and figured out where could improve this offseason.
"When I am out in space, fantastic," Beckham told Jay Glazer, per MMQB. "My issue is getting people's hands off me."
So Beckham met up with Glazer at his Sunset Boulevard Gym where he trains some of the NFL's best players. His rigorous training process focuses on player conditioning, but players can also come to him to work on specific aspects of their game. Beckham was one of them.
The Giants receiver wanted to get better at beating press coverage, so he showed up to Glazer's gym where he knew he could get to work. Glazer has transformed UFC fighting drills into football drills.
According to Robert Klemko of MMQB, through Glazer's training process, Beckham was transformed from an "ineffectual arm slapper to a violent opponent of bump and run coverage." Glazer's simple motto for how Beckham should approach press coverage stands out.
"If you're going to put your hands on someone," Glazer repeats, "might as well make it hurt."
At just under 6 feet tall and 194 pounds, Beckham's size hindered him at times when opposing cornerbacks played him physical and close. Opponents found out the hard way what happens when you try him with off coverage. If Beckham can now also beat press coverage, the sky is the limit for the second year wide receiver.
(h/t MMQB)
Photo Credit: Don McPeak/USA TODAY Sports