Beast Mode on his new coffee drink: 'You could get your buff on'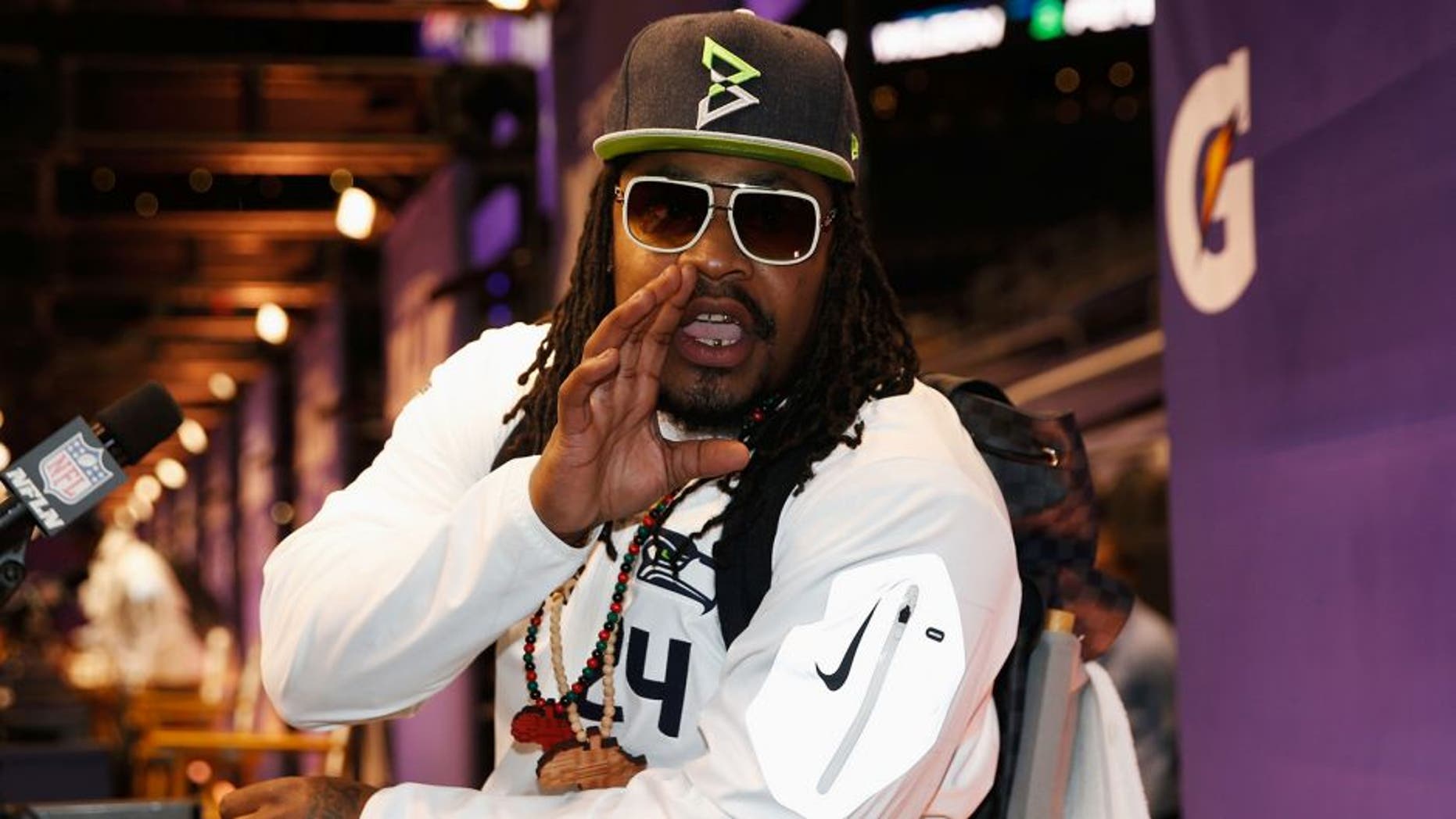 Marshawn Lynch collaborated with Starbucks to create the Beast Mode Frappuccino. Christian Petersen Getty Images
In a city renowned for coffee, it only makes sense that Seattle Seahawks running back Marshawn Lynch is trying to provide residents with a jolt to their day.
Lynch is teaming up with Seattle-based Starbucks to create a specialty drink in his honor, aptly named the Beast Mode Frappuccino. The company will donate a portion of the proceeds to Fam 1st Family Foundation.
The smash-mouth running back, known for his hard-charging style and refusal to talk to the media, took a hands-on approach in the creation of the beverage. Lynch visited Starbucks' corporate headquarters and donned an apron to tinker with the right blend for his Frap.
The final recipe for the double mocha Frappucino, Starbucks notes, features a hint of mint and cream with protein powder that is topped with whipped cream before adding a purple berry drizzle and a sprinkle of matcha.
"I'd drink this before a workout," Lynch said. "You could get your buff on with this."
There was no word if Skittles - a favorite of Lynch that he gobbles down on the sideline during games - will be offered as an optional topping.
MORE NEWS: Want stories delivered to you? Sign up for our NFL newsletters.