Bears G Matt Slauson: Jay Cutler is 'just an absolute stud'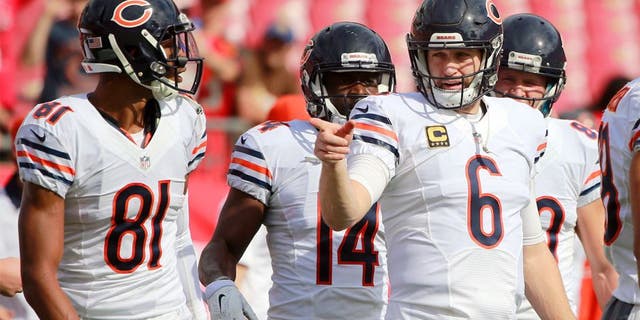 Chicago Bears quarterback Jay Cutler and guard Matt Slauson have been teammates for three seasons. Although the team has gone 19-28, Slauson has been pretty impressed with Cutler's play during that span.
Slauson called Cutler an "absolute stud."
Via the Bears' official Twitter account:
Cutler has always been a productive passer, but he has also struggled with turnovers. Slauson watched his quarterback throw 30 interceptions in his first two seasons in Chicago. This year, however, Cutler has cleaned up his act.
Head coach John Fox brought in Adam Gase to serve as the Bears' offensive coordinator, and he has helped Cutler cut down on his interceptions. He has only thrown eight of them this year, compared to 19 touchdown passes. The 32-year-old signal-caller is one week away from completing the first season of his career without a multi-interception game.
Gase has turned Cutler into a serviceable quarterback, so maybe he still has a future with the Bears.