Barry Sanders on John Lynch: 'He occupied a spot in your mind'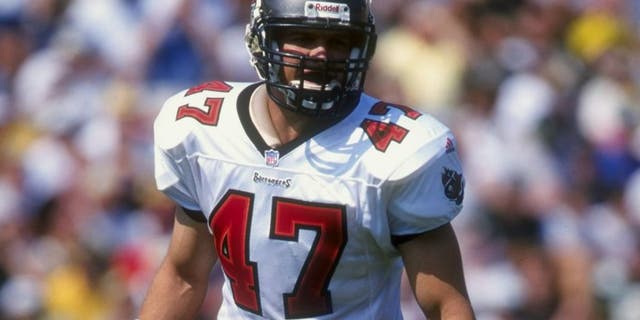 NEWYou can now listen to Fox News articles!
While John Lynch has been a Pro Football Hall of Fame finalist in each of the last two years, many have their fingers crossed that the star safety gets the nod this time around. It's not just fans and analysts who are raving about Lynch, but it's some of the best in the business doing it as well.
In a recent article written by Scott Smith of Buccaneers.com, one of the best running backs in history, Barry Sanders, raved about Lynch.
"John was as good as any safety I ever played against," said Hall of Fame running back Barry Sanders, who shared the NFC Central with Lynch for four years. "He reminded me a lot of guys like Ronnie Lott and Steve Atwater. He was a terrific player, a great defender, a fierce defender. He could knock the snot out of you.
"John Lynch didn't just play the position, he occupied a spot in your mind and you had to be aware at all times where he was on the field." Sanders told Smith.
As Smith points out, Lynch has made nine Pro Bowls, and is the only player out of six eligible who have not been selected to the Hall of Fame. Could this be his year? Buccaneers fans and plenty of former players believe that Lynch is more than deserving of the highest honor.
MORE NEWS: Want stories delivered to you? Sign up for our NFL newsletters.