Barcelona says Messi to miss Saturday's league game with hamstring injury, may play vs PSG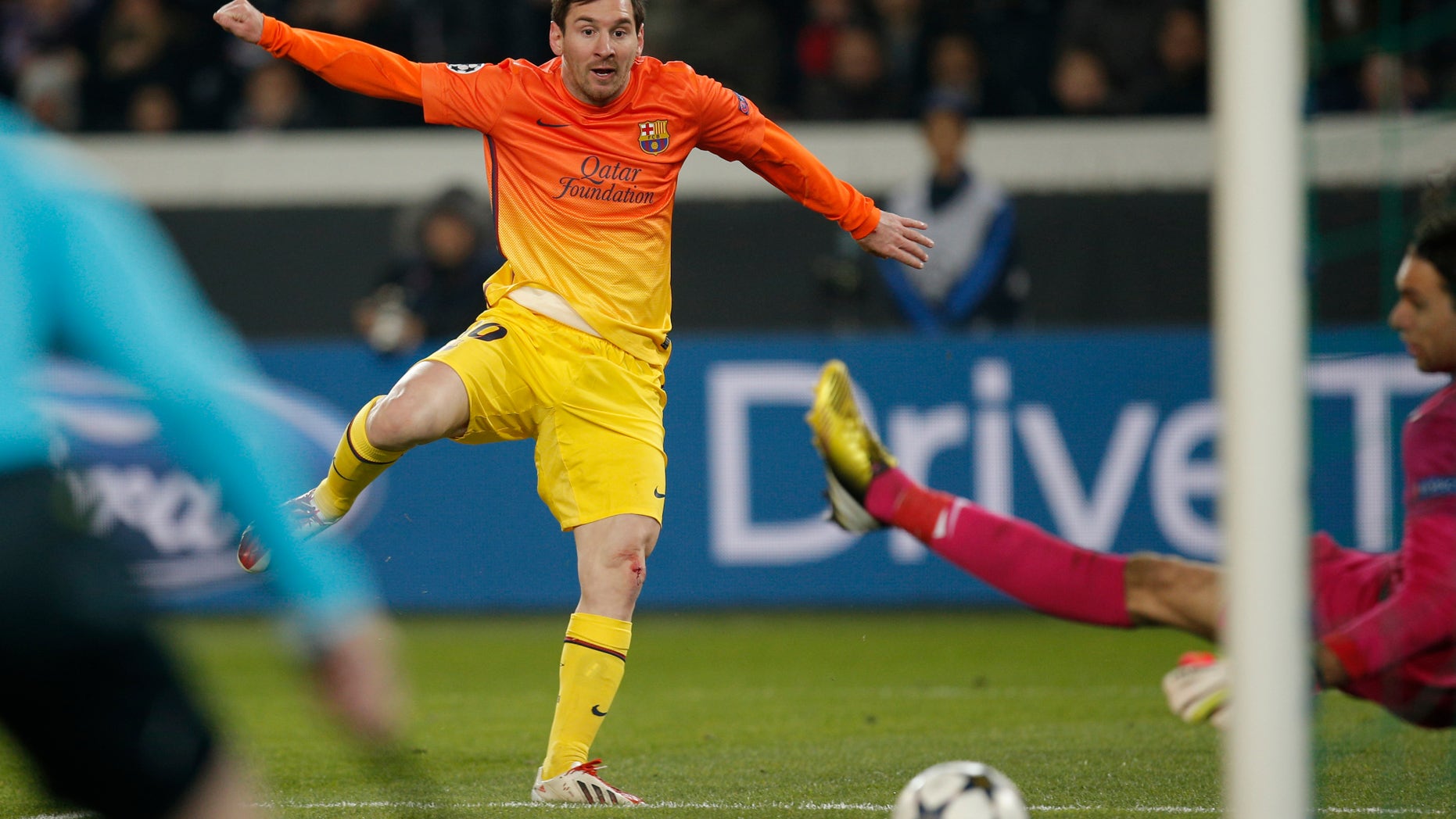 BARCELONA, Spain – Barcelona says Lionel Messi will miss Saturday's league match because of a hamstring injury.
The team says he may play in the Champions League return leg against Paris Saint-Germain.
Messi was substituted at halftime of Tuesday's 2-2 draw against PSG in Paris, having scored the first goal of the game before injuring his right leg.
Barcelona says Messi will definitely miss Saturday's game against Mallorca and "his availability after that will depend on how the injury progresses."
Messi suffered a similar injury in March 2008 against Celtic in the Champions League quarterfinals, and was sidelined for five weeks.