Barcelona reach agreement with Liverpool for Luis Suarez despite striker's 4-month biting ban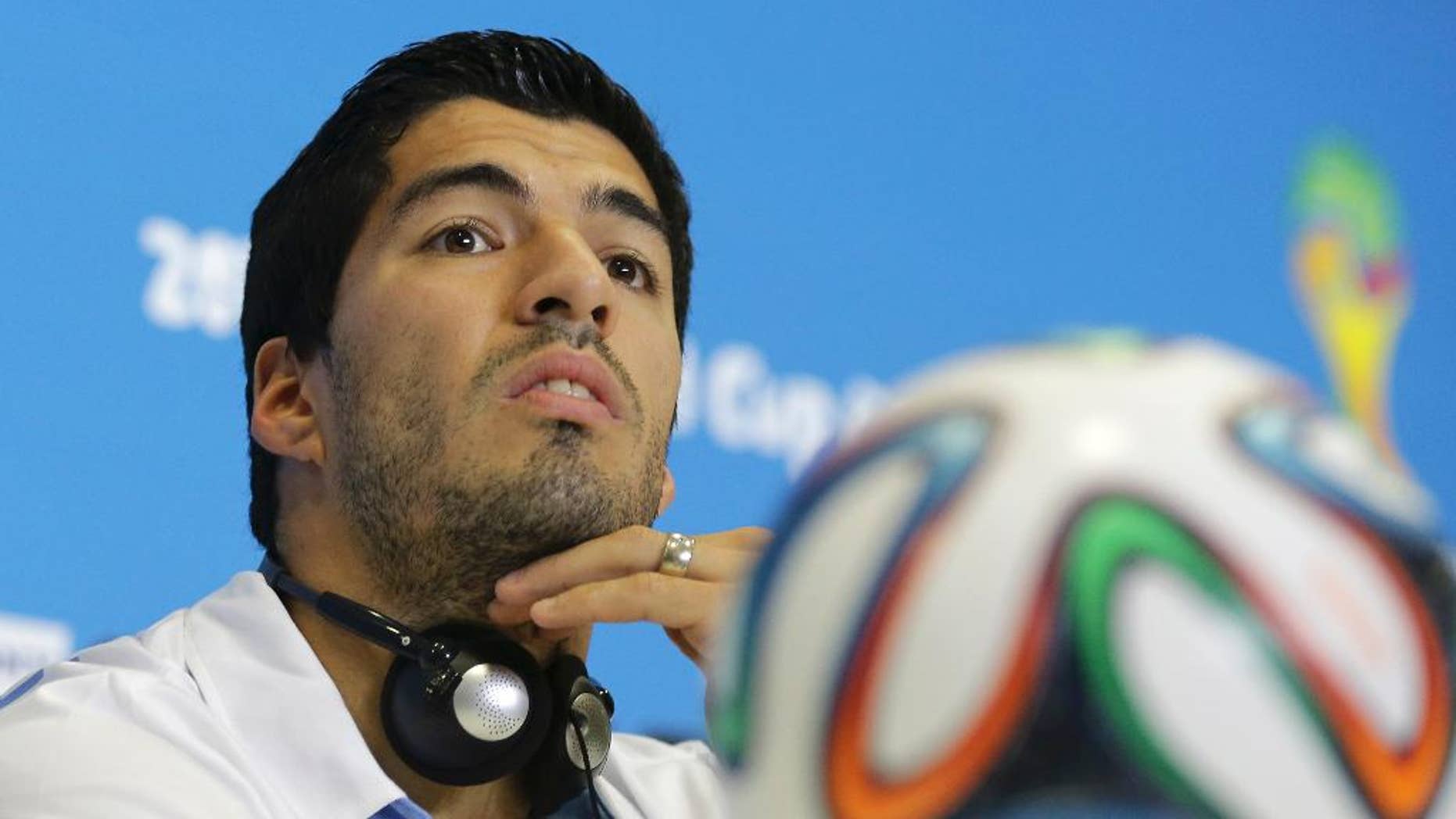 BARCELONA, Spain – Barcelona has reached agreement with Liverpool on the transfer of Luis Suarez, giving the troubled striker a chance to rehabilitate his image when his latest biting ban is over.
Barcelona made the announcement in a statement on Friday. Terms of the transfer weren't given.
The Uruguay international is prevented from any involvement in football until the end of October after being handed a four-month suspension by FIFA for biting an Italian opponent at the World Cup in Brazil.
But Barcelona had no qualms in bolstering its strike force with the footballing pariah, in the hope he can help the team regain the Spanish title.
The 27-year-old Suarez can't train with his new Barcelona teammates under the terms of his ban for biting Giorgio Chiellini in Uruguay's group stage match against Italy.