Banister adamant Rangers did not 'exhale' during weekend in Houston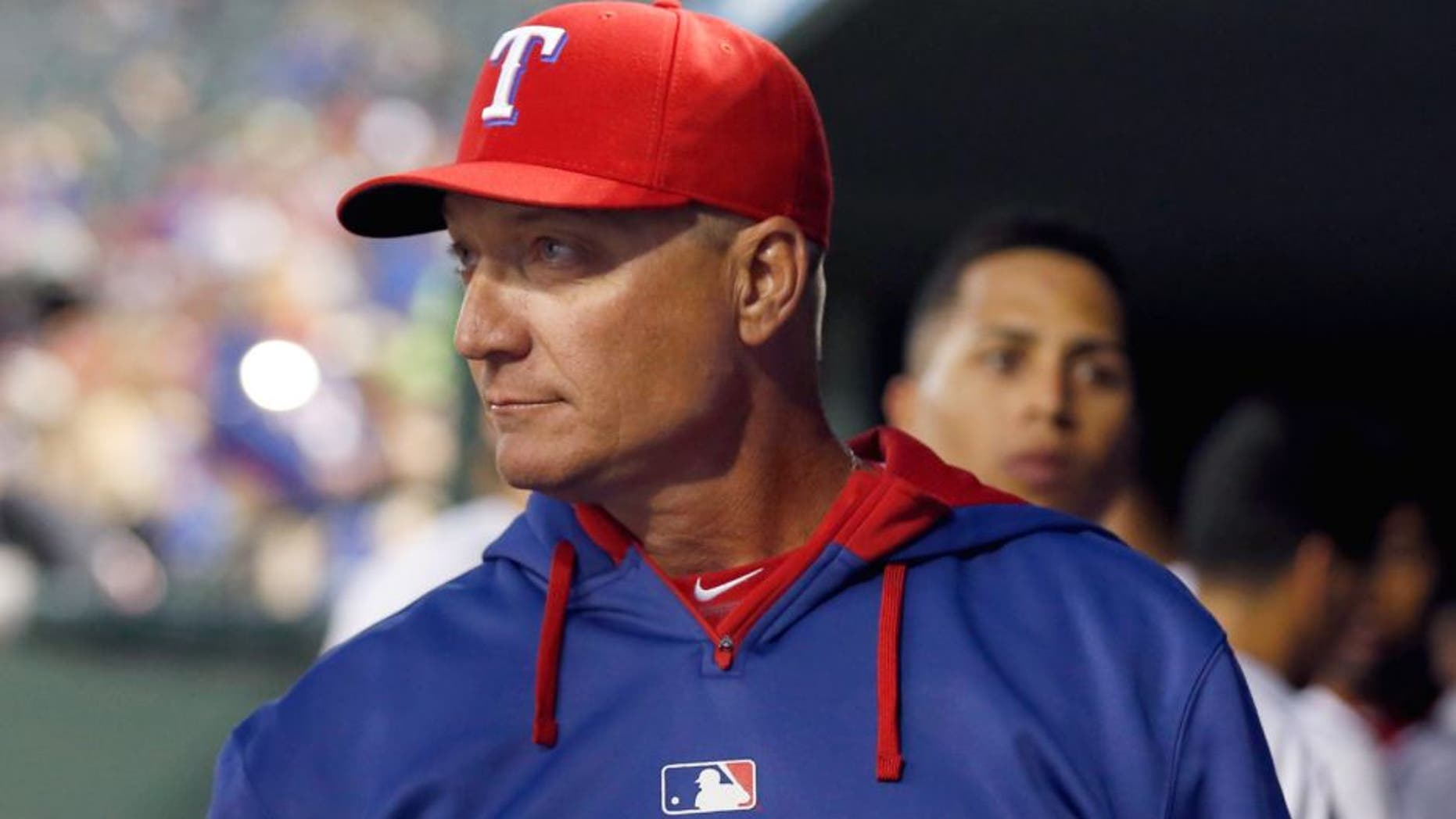 The first-place Texas Rangers marched into Houston to take on the Astros over the weekend and left the intra-state showdown having dropped two of three. They enter play Monday with a two and a half game lead in the AL West with seven games remaining on the schedule.
When asked by Evan Grant of the Dallas Morning News if the Rangers let up on the gas pedal, so to speak, manager Jeff Banister was quick to reiterate that no, they didn't. They just ran up against an Astros club still fighting for its own playoff spot: "Come on, now: Absolutely not," he said to Grant. "We battled back [Saturday] and had the winning run at the plate. Our guys had a solid approach against a very good pitcher today. Our guys competed very well. There is no exhale here."
After Sunday's loss, which came after Astros ace Dallas Keuchel stymied the Rangers' hitters for seven quality innings, first baseman Mitch Moreland summed up the weekend to Grant as follows: "This was a tough one, We went and battled against a good team, and they ended up taking two of three. But we're exactly where we want to be. We've battled to get this far. We will keep battling."
There's one week of games remaining on the schedule, and the Rangers now head home to take on the Detroit Tigers and Los Angeles Angels with one thing on their mind: Punching a ticket to the postseason.