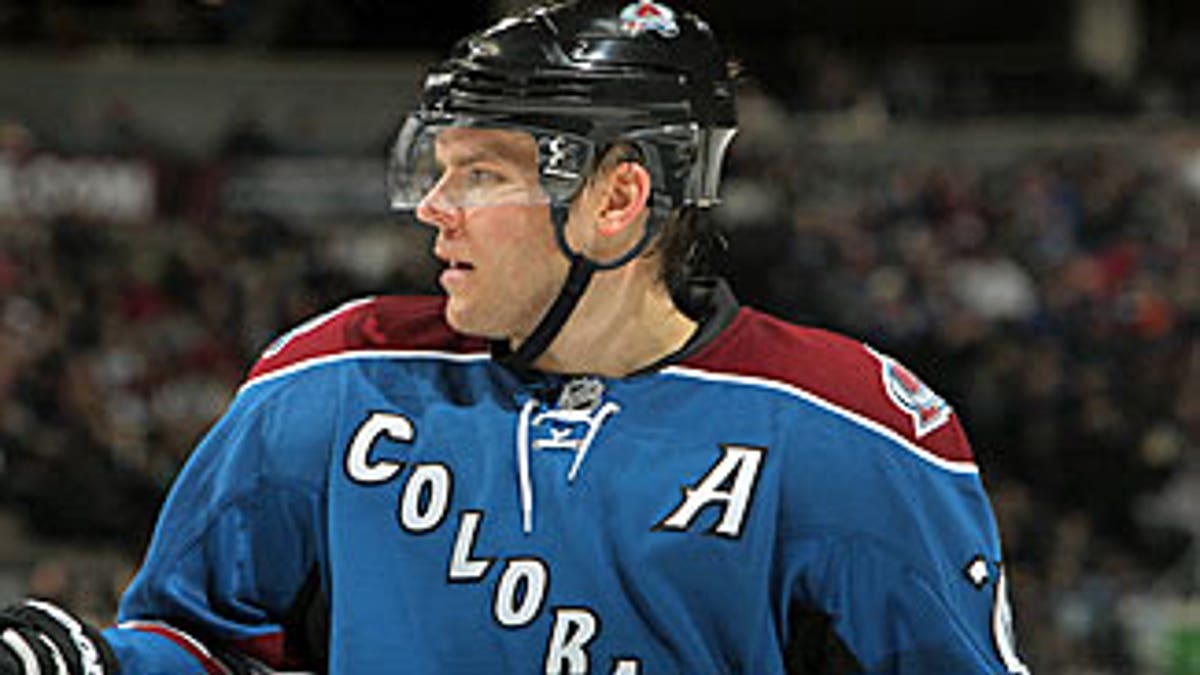 DENVER – The Colorado Avalanche announced before Sunday's game against the Calgary Flames that center Paul Stastny will miss the team's final five games because of a stress fracture in his leg.
"At this time, the decision was made to shut him down for the rest of the regular season," team physician Dr. Andrew Parker said.
Stastny is second on the Avalanche in scoring with 57 points on 22 goals and 35 assists in 74 games. He missed three previous games, two with a back injury and the other when he was ill.
The Avalanche have lost a franchise record 434 man games to injuries and illnesses this season. Twenty-seven players have missed at least one game.
Stastny averaged 19:44 in ice time to lead all Avalanche forwards and had the team's best faceoff percentage (53.1 percent).
Stastny made his first NHL All-Star Game appearance this season and had a goal and an assist in the Jan. 30 game in Raleigh, N.C. He reached several milestones this year, scoring his 100th career goal, his 200th assist and 300th point.