Australian Olympics commentator under fire for saying Chinese athletes 'all look the same'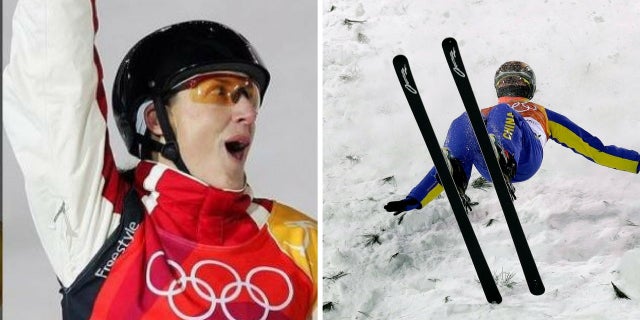 An Australian Olympics commentator was savaged on social media after she appeared to say Chinese athletes "all look the same."
Jacqui Cooper of Channel 7, an Australian television network, made the remarks Thursday during the Women's aerial freestyle ski event, the New York Post reported.
"Really nicely done, great control, very Chinese. They all look the same; they're very hard to tell who's who," Cooper said.
Social media users almost immediately took to Twitter to call out the anchor for her remarks.
OLYMPIC FANS CONFUSED, UPSET WITH NBC FOR NOT AIRING HISTORIC FIGURE SKATING MOMENT IN PRIME- TIME BROADCAST
"Jacqui Cooper with the casual racism whilst commentating on Olympics 'they all look the same' in regards to Chinese aerials athletes," one person tweeted.
Another wrote: "Right now aerials commentator Jacqui Cooper is wishing she could retreat recent comment about Chinese athlete. I know what she meant to say…"
"Jacqui Cooper should be removed from Olympic coverage. Blatantly racist. In addition, I could pass on hearing the favoritism. Why not just some gold old fashioned unbiased commentary?" another commenter wrote.
Some people defended the Olympic athlete-turned-analyst and said she was only attempting to describe the athlete's jumping styles -- though they admitted the comment came out wrong.
"Jacqui Cooper was talking about their jumping style, not their looks. Calm down," a social media user wrote.
OLYMPIC SNOWBOARDER BREAKS NECK AFTER FALL IN COMPETITION
Another tweeted: "Wait, there are people out there who think Jacqui Cooper was talking about something other than jumping style? Spare me, please."
Cooper eventually took to social media to try to clear things up.
"Just finished the Aerials, I've noticed a whole bunch of comments about my remarks regarding the Chinese. I need to make it clear I was talking about the jump. The Chinese are trained by one coach with one technique, their aim is all to jump the same. Bring on the final tomorrow night," Cooper wrote.
The station also backed up Cooper's explanation and said the reporter's comment was not meant to be "racist or offensive."
"During tonight's commentary of the Women's Aerials, commentator Jacqui Cooper, a former Olympian and World Champion, noted that aerial maneuver was, in a technical and style sense, very Chinese. Meaning that the whole of the Chinese aerial team are trained in the same way – and the maneuver referenced was a classic, technically perfect, trademark of that team's style. At no time was the commentary racist, intended to racist or offensive," the station wrote in a statement.