Australia goes all-in on bidding for Women's World Cup with government backing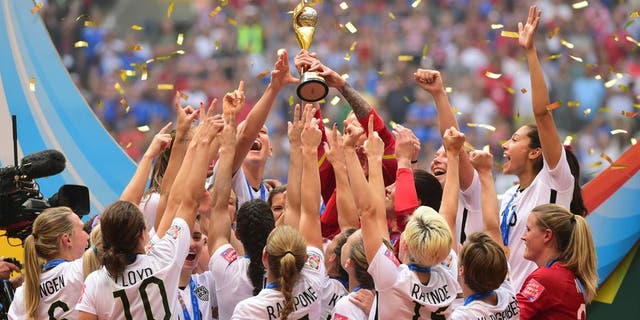 NEWYou can now listen to Fox News articles!
Australia is making a big play to host the 2023 Women's World Cup.
The Australian government has pledged at least $1 million toward helping the nation win the right to host the next available Women's World Cup, according to reports in Australia. Another $4 million is on the table if Australia meets FIFA's initial standards as a host candidate.
The bid for the 24-team tournament will name six cities as hosting venues, including Sydney and Melbourne, with cities like Brisbane and Perth also expected to be named.
The 2023 Women's World Cup is the next available iteration of the tournament up for grabs. The 2019 Women's World Cup will be hosted in France and broadcast live in the United States on FOX. France, which will host the matches across eight cities, beat out a bid from South Korea to host.
Australia's bid to host the women's tournament will mark a more cautious approach than the federation's previous bids the country spent $46 million bidding to host the 2022 World Cup, which ultimately was awarded to Qatar in a controversial voting process.
Prime Minister Malcolm Turnbull issued a statement saying he was "delighted" about Australia's bid. Other countries to have expressed interest in bidding for the 2023 Women's World Cup already include Japan and Colombia.
The Australian soccer federation said the tournament would be a big economic boost. Canada determined that the 2015 Women's World Cup generated around $500 million in economic activity for the country, including nearly $100 million in tax revenues, well exceeding expectations.
"The benefits to Australia are many and varied with major economic impact to the wider community and, most importantly, a massive increase in exposure and investment in womens football," said Australian federation chairman Steven Lowy, per reports.
Formal bids are due in late 2018 and the host will be selected in 2019.
MORE FROM FOX SOCCER