Auriemma says he has no interest in coaching at 2016 Olympics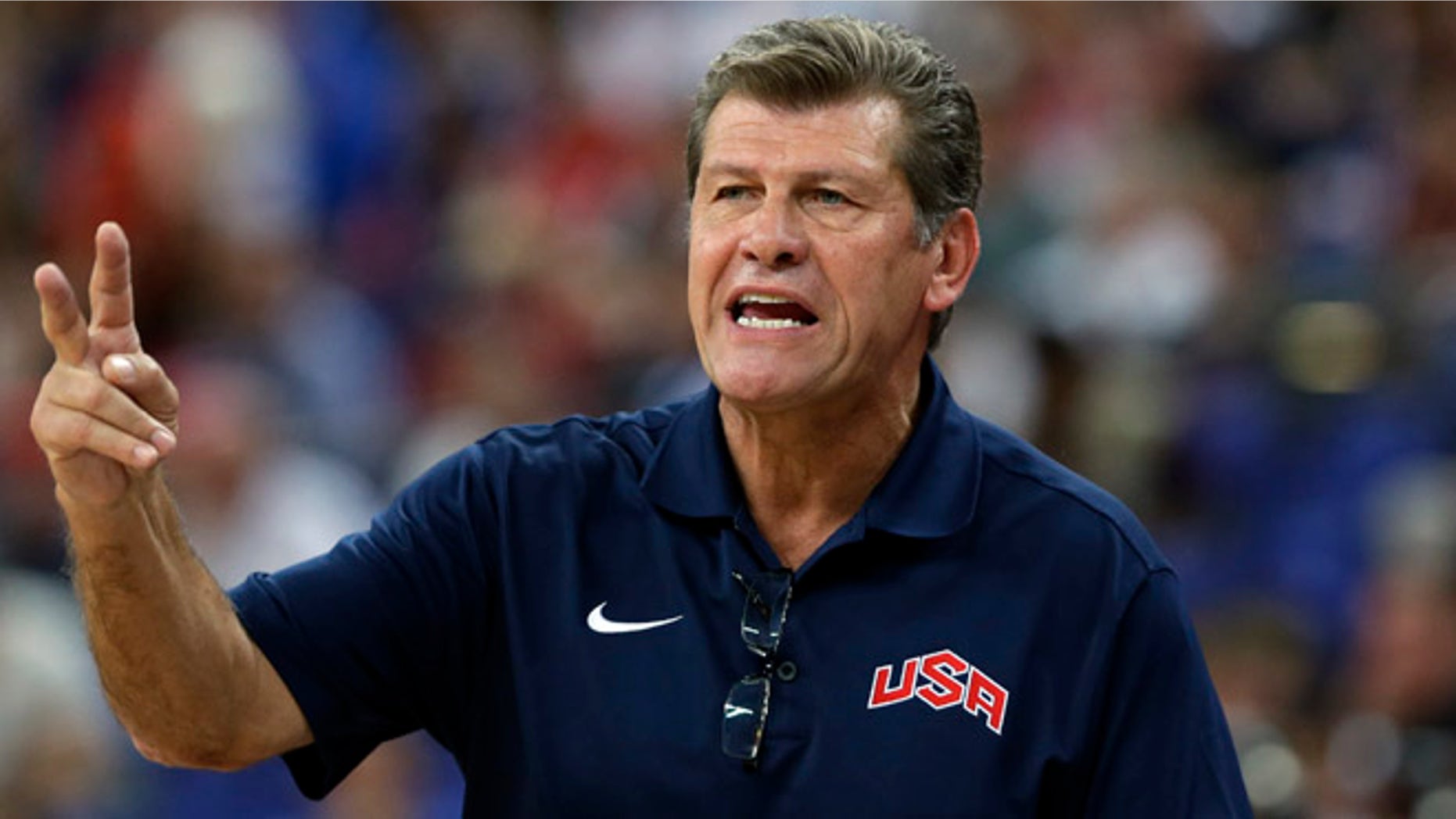 STORRS, Conn. – Connecticut coach Geno Auriemma says he has no interest in returning as head coach of the United States national team for the 2016 Olympics.
Auriemma met with reporters at UConn on Thursday, five days after coaching the U.S. team to a fifth straight Olympic gold medal.
Auriemma says he believes it is time to give someone else as chance at the job. He says he wants to concentrate on coaching UConn, which he says has a chance to be "special" over the next two seasons.
USA Basketball spokeswoman Caroline Williams says the organization has not begun discussing its next coaching staff. She says that process normally begins the winter after the Olympics.
Unlike the USA men's team, the head coach of the women's team generally coaches for one Olympics.