Astros star Carlos Correa proposes to girlfriend moments after World Series win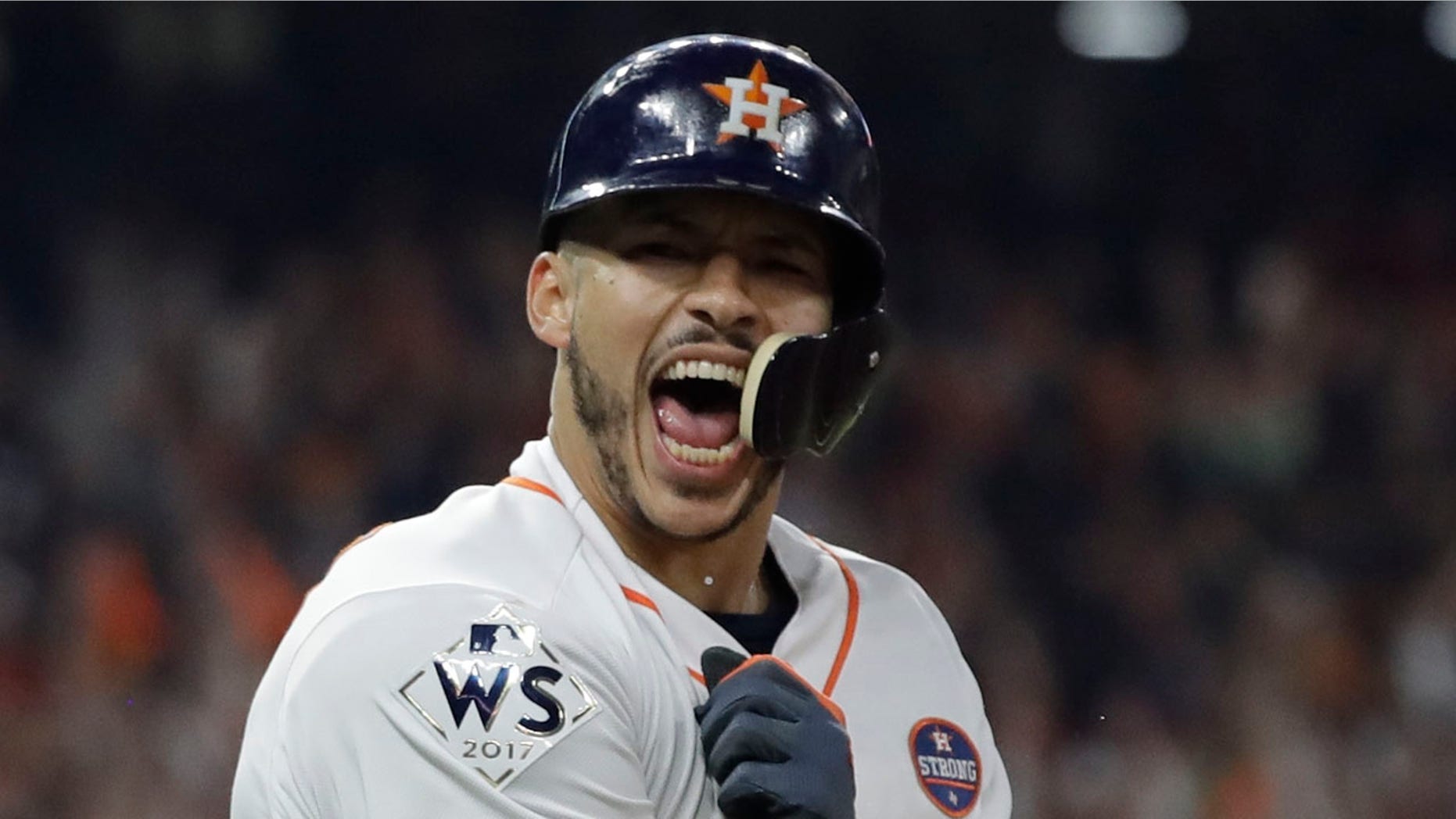 In the euphoria of winning his first World Series over the Los Angeles Dodgers on Wednesday night, Houston Astros shortstop Carlos Correa had a surprise of his own.
Correa, in the middle of an interview with Fox Sports' Ken Rosenthal, turned to his right and declared he was going to "take another big step in my life," according to the Los Angeles Times.
"Daniella Rodriguez, will you marry me?" he asked.
Rodriguez put her hands over her mouth as she gasped in delight. She moved the barricaded that was in between her and Correa and hugged him. She said yes.
It's unclear when Correa began dating the former Miss Texas USA. The Houston Chronicle reported that their first public photo surfaced on October 2016. Rodriguez also threw out the first pitch at an Astros game in August of that same year.