Arenado welcomes becoming new face of Rockies' franchise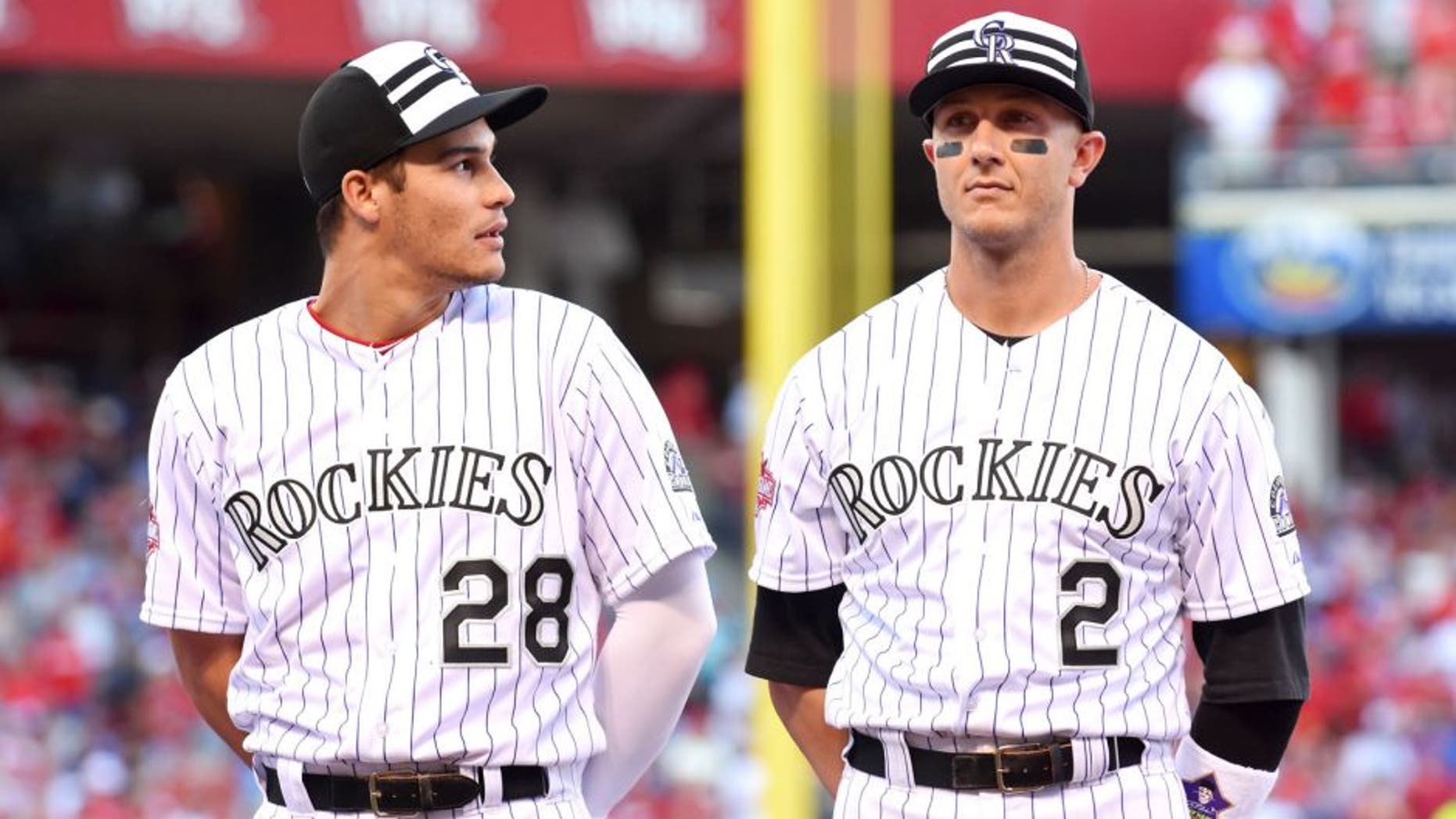 For many years, Troy Tulowitzki was unequivocally the face of the Colorado Rockies, but now that he's no longer with the team, there's another young star on the team who has been tagged with that title, and says he has no problem inheriting the designation.
"If that's the case, that's the case," third baseman Nolan Arenado said. "I play hard. I want to be a guy that wins. I want to win, and I want to win here. That's important. If people want to look at me as that guy, I'm not afraid to take that on. I'm OK with it."
While outfielder Carlos Gonzalez has been with the Rockies longer than Arenado, the 24-year-old is viewed as heading the next generation of Rockies' star players with his excellent hitting and fielding and general passion for the game.
In only two-plus seasons in the majors, Arenado has won two Gold Gloves at third base, been selected as an All-Star, and is hitting .278/.317/.556 with 29 home runs and 86 RBI this season.
"It's going to come naturally because of how good a player he is, but my advice to him was, 'Don't change anything,'" manager Walt Weiss said of Arenado becoming the face of the Rockies. "But he's got a good head on his shoulders, so he'll be fine."