Antonio Brown to honor Muhammad Ali on Sunday with special cleats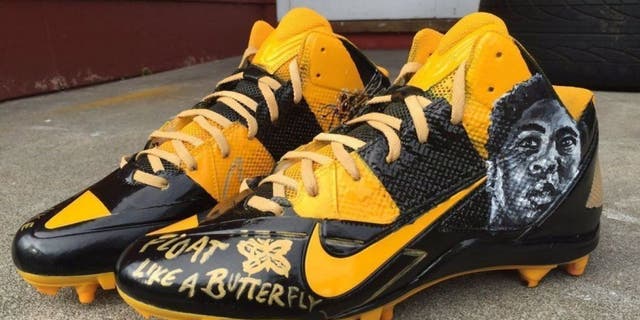 On Sunday, the Pittsburgh Steelers are scheduled to host the New York Jets at Heinz Field.
Steelers star wide receiver Antonio Brown, a week after honoring Arnold Palmer, let the world know on Friday that he will be honoring Muhammad Ali this Sunday -- in the form of these "Float like a butterfly, sting like a bee" cleats.
Perfection. Business remains boomin'.