Anti-corruption group study says FIFA members too secretive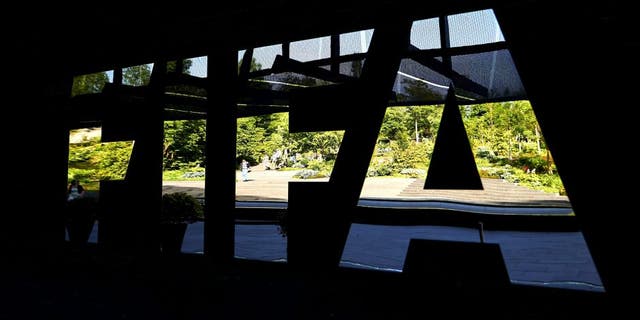 ZURICH --
Too many FIFA member federations are secretive about what they do and how they spend money, according to an anti-corruption monitor's study.
A total of 168 of the 209 FIFA members fail to make financial reports publicly available, Transparency International said in research published Thursday.
''The risk of corruption at too many football associations around the world is high,'' TI managing director Cobus de Swardt said in a statement. ''This problem is made worse by the lack of information such as audited financial statements by many associations.''
The research follows criminal investigations of FIFA and senior officials launched by federal prosecutors in the United States and Switzerland.
Greater scrutiny of finances should be a key part of changing the culture of FIFA and its members, Transparency International suggested.
''This lack of transparency and accountability is unfortunately not limited to FIFA's headquarters,'' the document said. ''Any reform of FIFA will have to make that a priority.''
Only 14 members - including England, Italy and all three Scandinavian federations - publish the minimum amount of information suggested by TI. Just three of the 14 were outside Europe: Canada, Japan and New Zealand.
More than one in five of the 209 national soccer bodies had no website to explain their work, and 178 did not publish an annual activity report.
Only two of FIFA's six continental confederations - European body UEFA and Africa's CAF - revealed their annual accounts, the not-for-profit group stated in its 16-page document.
The front cover is the photograph of FIFA President Sepp Blatter being showered with dollar bills during a stunt by a British television comedian in July.
Each of FIFA's 209 members got at least $2.05 million from central funds during a four-year financial cycle tied to 2014 World Cup income. The six confederations shared $102 million from FIFA in that time.
''Other than a partial accounting on the FIFA web site, there is no clear way to track what the (members) did with all that money,'' the report said. It noted that some soccer bodies claimed they were not required by national laws to reveal their work.
Four measures were set by TI as minimum steps to being transparent: Publishing audited financial accounts, an annual activity report, a code of conduct and organizational statutes.
A total 87 national federations scored zero in the transparency test, including the home bodies of four FIFA Executive Committee members: Congo, Cyprus, Kuwait and the Turks and Caicos Islands.
Russia, the 2018 World Cup host, met two of the four requirements and 2022 host Qatar scored zero. Neither federation published financial accounts.
The U.S. Soccer Federation published its financial accounts and statutes, but no activity report or code of conduct, the TI report noted.
''Any incoming president of FIFA must make it a priority to create more accountable governance throughout the organizations from the bottom, as well as from the top,'' De Swardt said.