Another Providence freshman to miss time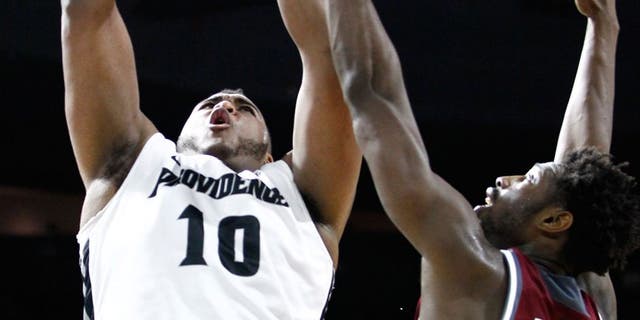 Providence entered Big East play with two of its freshmen in sweatsuits.
Quadree Smith, the 6-foot-7 forward, joined Ryan Fazekas on the sidelines during No. 12 Providence's 81-73 victory over No. 9 Butler on Thursday afternoon.
According to Kevin McNamara of the Providence Journal, Smith broke a bone in his hand and he could miss up to a month. Smith has appeared in 10 games, averaging 2.0 points and 1.5 rebounds per game. Without him, the Friars have thin frontcourt. Ben Bentil and Rodney Bullock, the two starting forwards, are both averaging 31 minutes per game.
Earlier this week, Providence head coach Ed Cooley said there was no timetable for Fazekas' return. The 6-foot-8 sharpshooter, who started the first nine games of the season, has missed time since early December due to mono.
McNamara reported that Fazekas could make his return as early as Jan. 12 at Creighton. Fazekas is PC's top 3-point threat, shooting 47 percent from beyond the arc.
The Friars did need his stroke on Thursday against the Bulldogs, knocking down 12-of-26 from deep.
Providence returns home for its conference home opener against St. John's on Saturday at 3:30 p.m. on FS1.