Another death reported at Bengals' Paul Brown Stadium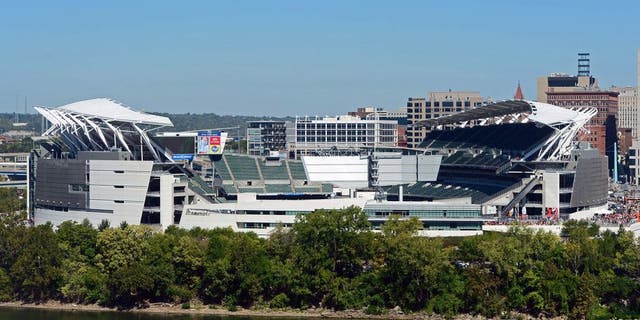 NEWYou can now listen to Fox News articles!
Police are investigating the discovery of a dead body in a porta-potty outside Paul Brown Stadium on Thursday.
FOX 19 in Cincinnati reported that a construction worker found the unidentified male body at around 1:30 p.m. on the east side of the stadium. The death appears to be drug related, police said.
This was the second death at Paul Brown Stadium this week. A fan from Missouri collapsed in a stadium bathroom during Sunday's Chiefs-Bengals game and later died at a local hospital.
The 4-0 Bengals will host Seattle Seahawks (2-2) this Sunday.