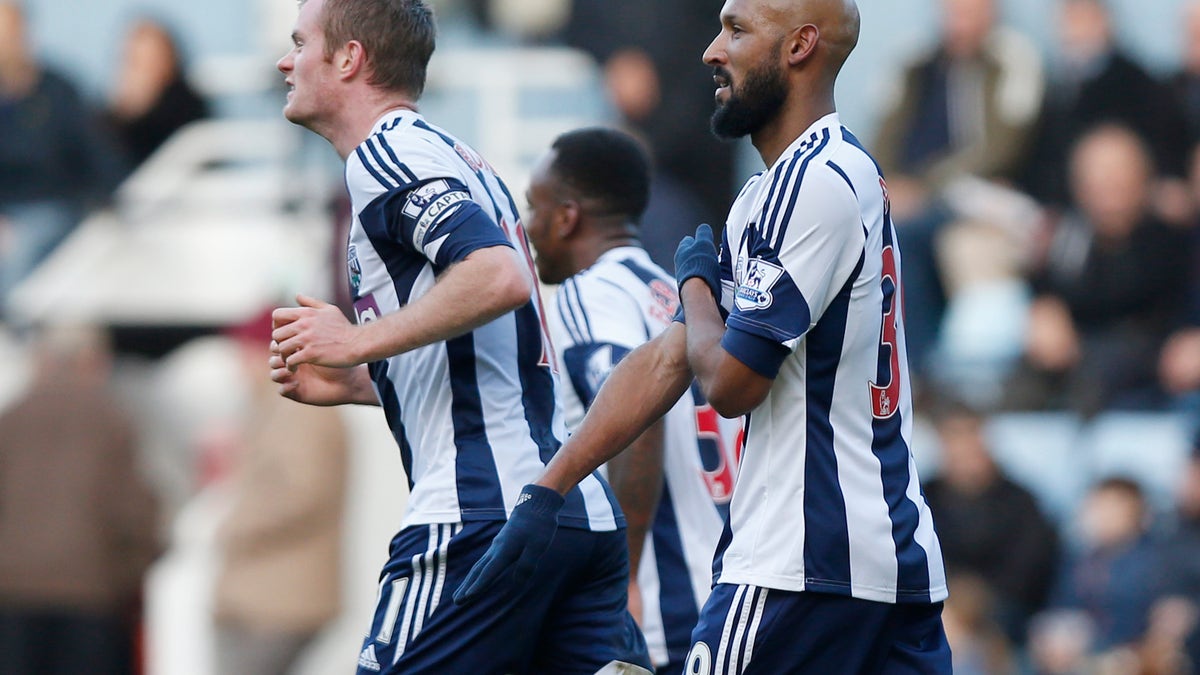 LONDON – West Bromwich Albion forward Nicolas Anelka called on England's Football Association to drop his racism charge after a French Jewish leader insisted a goal-celebration gesture was not anti-Semitic.
The FA spent more than three weeks studying the case before deciding the gesture, known in France as a "quenelle" and described as an "inverted Nazi salute," was a racially aggravated breach of its rules.
The Frenchman faces a minimum five-game ban and insisted the FA wrongly interpreted the meaning of the quenelle.