Andre Berto: Conor McGregor 'hungry' to return, wants Nate Diaz rematch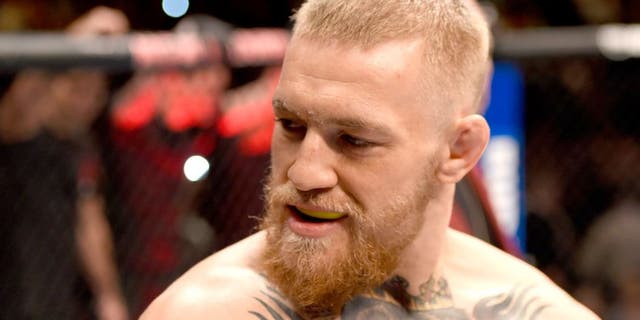 NEWYou can now listen to Fox News articles!
Boxer Andre Berto has apparently become friends with UFC featherweight champion Conor McGregor, and the two of them spoke recently after his loss to Nate Diaz at UFC 196.
Berto is not only a former championship boxer, but he comes from a fighting family, including his brother Edson Berto, who is a former mixed martial artist.
Berto says from the conversation he had with McGregor, the Irishman is already fired up for his next fight, which will likely take place against Nate Diaz at UFC 200.
"I talked to him actually like three days ago. He's doing all right," Berto told TMZ. "Of course, a lot of situations that he feels played a part on why he lost. I know him and he's hungry to get back, and I think he wants to try to get his rematch in."
Berto believes McGregor would be better off taking another fight other than Diaz for his next trip to the Octagon.
The fight with Diaz pushed McGregor up two weight divisions, higher than his typical home at featherweight, and Berto thinks that could have played a part in the way he prepared for the bout.
"I think he should probably take another fight or two first. I think he should go back down (in weight)," Berto explained. "Conor's the type of guy, I think he's a lot more effective when he's disciplined. When he's cutting weight, when he's staying on his diet, things like that, it just does something to the mind of a fighter and I think he's the type of fighter that responds to it.
"When you give a guy like that, he already has tons of fame, tons of money and now he doesn't have to make weight for a fight."
Whether his next fight comes against Diaz or back down at featherweight, Berto is confident McGregor will regain his footing and get back on top, where he was just a few months ago.
"I think he's going to come back better," Berto said. "I think it's going to be a bigger situation when he comes back."