An Oakland Raiders cornerback leads the league in pass breakups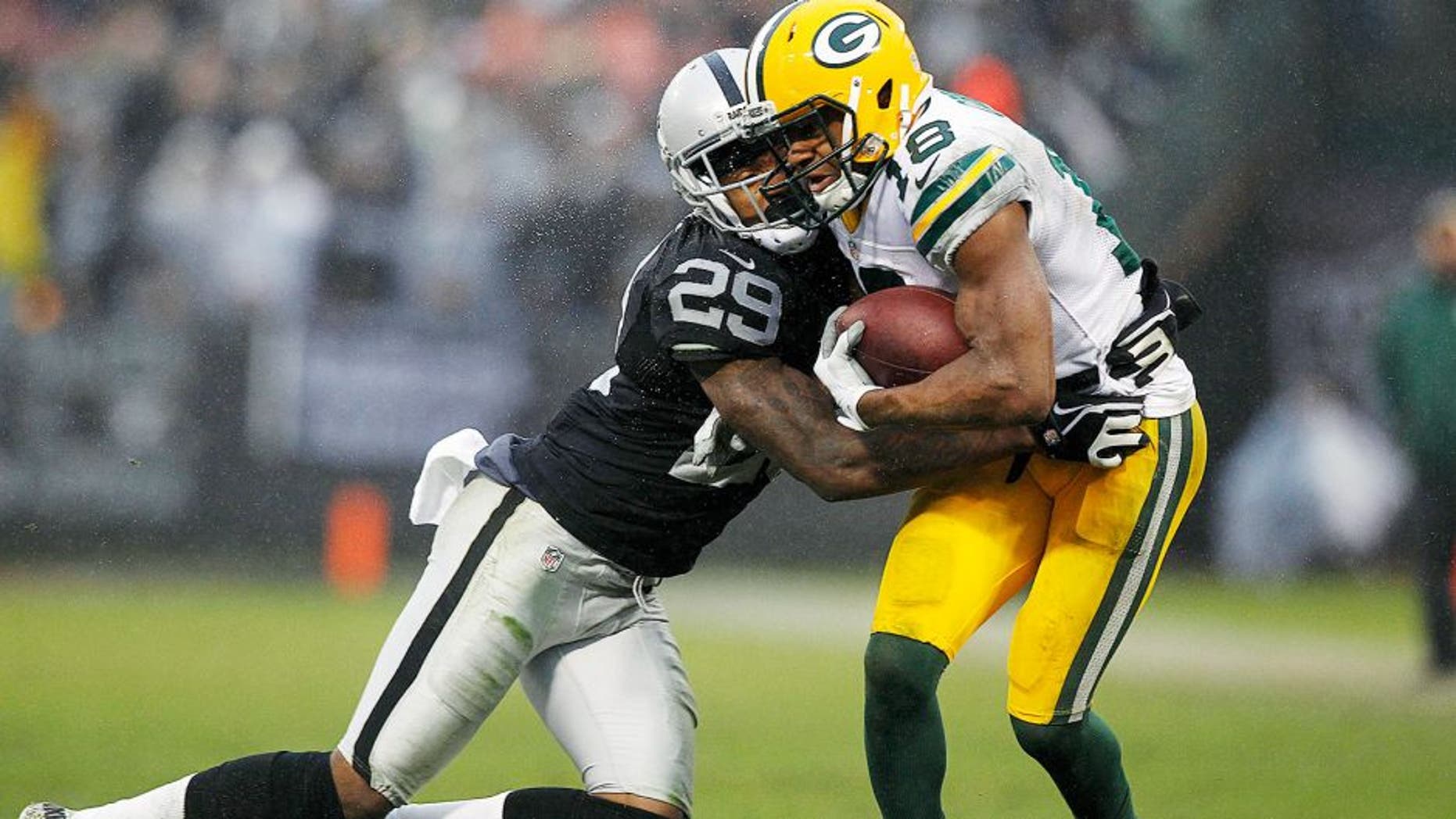 The Oakland Raiders took a flier on David Amerson this fall -- and haven't regretted it since.
Amerson leads the league with 23 pass breakups. That's the most by a Silver-and-Black-wearing defensive back since the stat became official in 1994.
It was more of the same on Sunday. He tipped three passes -- including a deep throw for James Jones. Then, he picked off Aaron Rodgers in the end zone to prevent another score.
Amerson, via CSN Bay Area's Scott Bair: "I knew it (the interception) was coming and I was kind of behind him, trying to bait Aaron (Rodgers) to throw it, which he did."
Amerson was cut from the Redskins' defense after Week 2. He's baiting the league's reigning MVP into bad throws in Oakland now. Consider that a win for the Raiders.