Amir Johnson will play in USA Basketball Showcase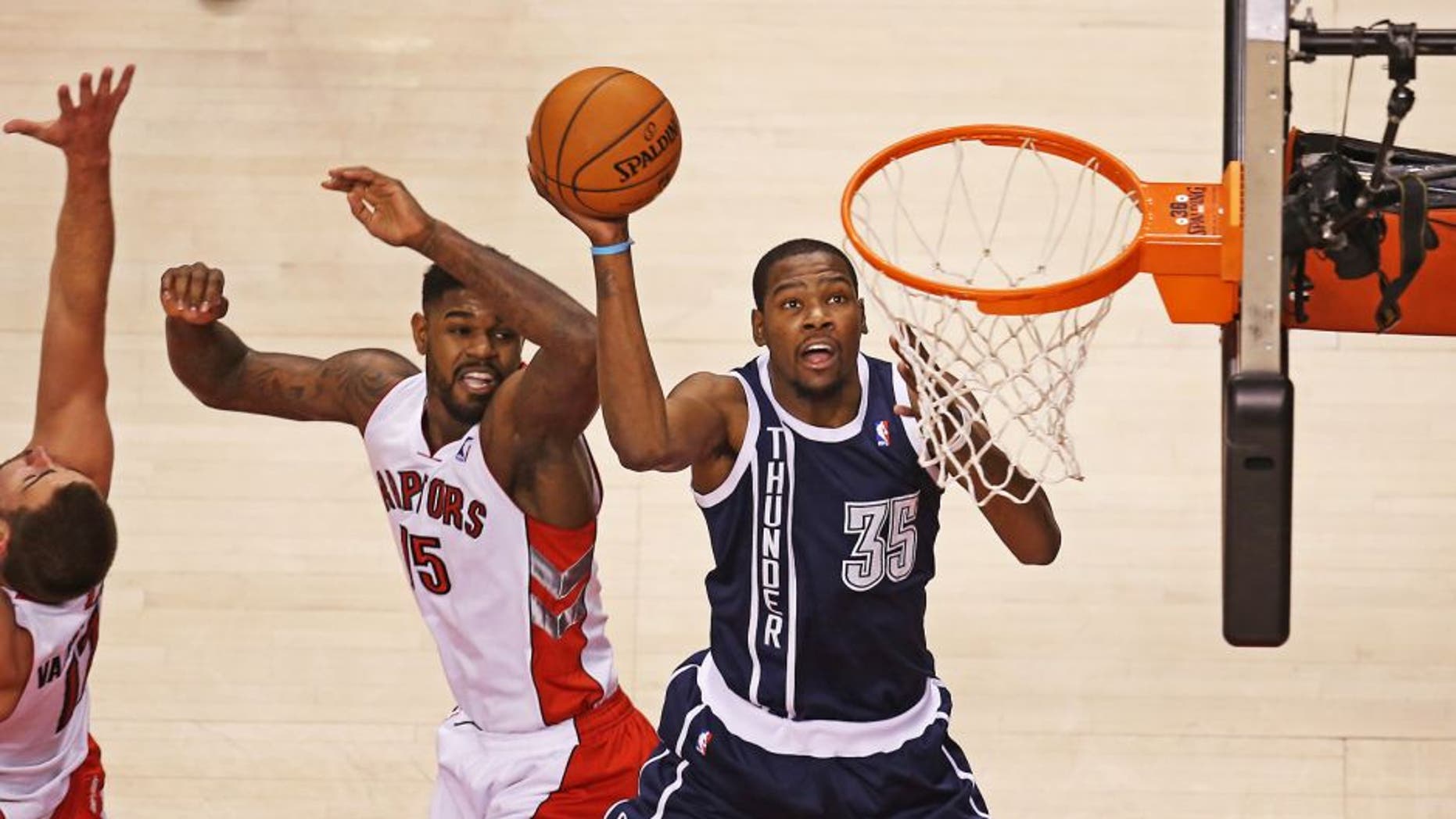 Boston Celtics forward/center Amir Johnson wasn't one of the 34 players invited to this week's Team USA minicamp in Las Vegas. But, since he happens to live in the area, Johnson will still participate in USA Basketball's Showcase, per an official press release.
The scrimmage will take place Thursday at 7:30 PM PCT at UNLV's Thomas & Mack Center; participation by invitees to the minicamp isn't mandatory -- likely because of what happened to Paul George one year ago.
Here's what USA Basketball chairman Jerry Colangelo had to say:
"This year's Showcase will be much more of an off-season type of all-star game. With no official international competition on our schedule this summer, and knowing that some of the players were coming off of injuries while others were not yet ready to actively play in a game, we made this Showcase voluntary and not a requirement. I'm excited to see who steps up in the Showcase."
And here's more information from the press release:
"The Showcase rosters include members of the USA National Team and five additional invited NBA players (Afflalo, Johnson, Jones, Payton, and Watson) who will participate in just the exhibition game portion of the minicamp. The 2014-16 USA Basketball National Team coaching staff features USA head coach and Duke University's Naismith Hall of Fame mentor Mike Krzyzewski. Serving as assistant coaches are Jim Boeheim (Syracuse University), Thibodeau and Williams."
For Celtics fans, this is an unexpected opportunity to see their favorite team's biggest free agent signing in action for the first time, with and against some of the world's very best players.
(h/t: USAB.com)