Amid Sepp Blatter resignation and FBI probe, some skeptical FIFA can change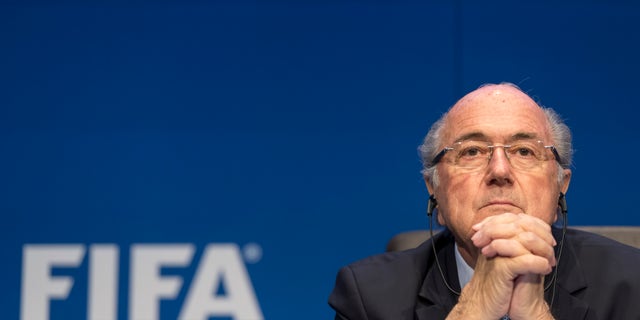 Sepp Blatter devoted more than half his life to working at FIFA, first as technical director, then chief executive and, since 1998, as elected president.
So the 79-year-old's announcement that he was stepping down from soccer's governing body – fewer than five days after he was re-elected for a fifth term – was a shock to the soccer world.
"I don't think anyone expected it would happen so quickly," Brett Forrest, a senior writer for ESPN the Magazine and author of "The Big Fix: The Hunt for the Match-Fixers Bringing Down Soccer" told Fox News Latino soon after Blatter's announcement. "He appeared to be doing the deflecting and denying – turning on the 'Blatter show.'"
Several U.S. news outlets were reporting Tuesday early evening that the FBI is investigating Blatter for corruption.
While many are relishing in the possibility of a post-Blatter era in soccer, some analysts are less optimistic that any impactful change will happen immediately.
"It's going to be an open-field race, but if you don't change the system and how the voting is done, it will be tough to see fundamental change," Ted Westervelt, the founder of soccerreform.us, told FNL. "Sepp's history is checkered. Obviously they will look to set a new precedent and differentiate themselves from Sepp."
Forrest said while Blatter has stepped down from his post, he is not leaving FIFA just yet, calling the next several months a "very dangerous period" in which a lot of document shredding could and will probably happen.
"I don't trust the guy and I think nobody should," he added. "What FIFA needs is reform and with him overseeing the transition – it's not a good thing."
While Forrest applauded Blatter's decision to step down, he cautioned any early celebrations for his successor.
"This can only be viewed as a good outcome, but what is going to prevent the person who takes over from becoming a new monster?" he said.
In his remarks on Tuesday, Blatter said he reached his decision after he had "thoroughly considered my presidency and … the last 40 years in my life."
He called for a new election and for "far-reaching, fundamental reforms."
"For years, we have worked hard to put in place administrative reforms, but it is plain to me that while they must continue, they are not enough," Blatter said during a press conference. "We need deep-rooted structural change."
While there seems to be no disagreement among observers that structural reform of FIFA and how it governs in necessary, it is unclear how it could happen moving forward.
"You are talking about an organization that manages a sport that is widely popular all around the world," Forrest said. "It's a big challenge and I am not sure how it's going to be manifested. FIFA has mutated into this monster… that used to behave altruistically, followed the rulebook and promoted the game; I find it hard to image what could be done to go back to that."
Blatter's resignation came less than a week after the U.S. Department of Justice indicted 14 men, including seven arrested in dawn raids on a luxury Zurich hotel.
It also comes a days after a New York Times article alleged that his second-in-command Jerome Valcke was involved in a $10 million bribe surrounding the 2010 World Cup.
Since the scandal took off last week, some have ventured that the location of the next two World Cups – Russia in 2018 and Qatar in 2022 – could be in jeopardy, especially if it's revealed that FIFA officials took bribes during the bid process.
Forrest said realistically it would be hard to change the locations of the upcoming World Cup tournaments because both countries have already invested a lot of money and future planning.
However, now that Blatter has now stepped down, "anything can happen," he added.
"I will be very interested to see what interesting stuff happens in the upcoming months," Forrest said.
Like us on Facebook
Follow us on Twitter & Instagram