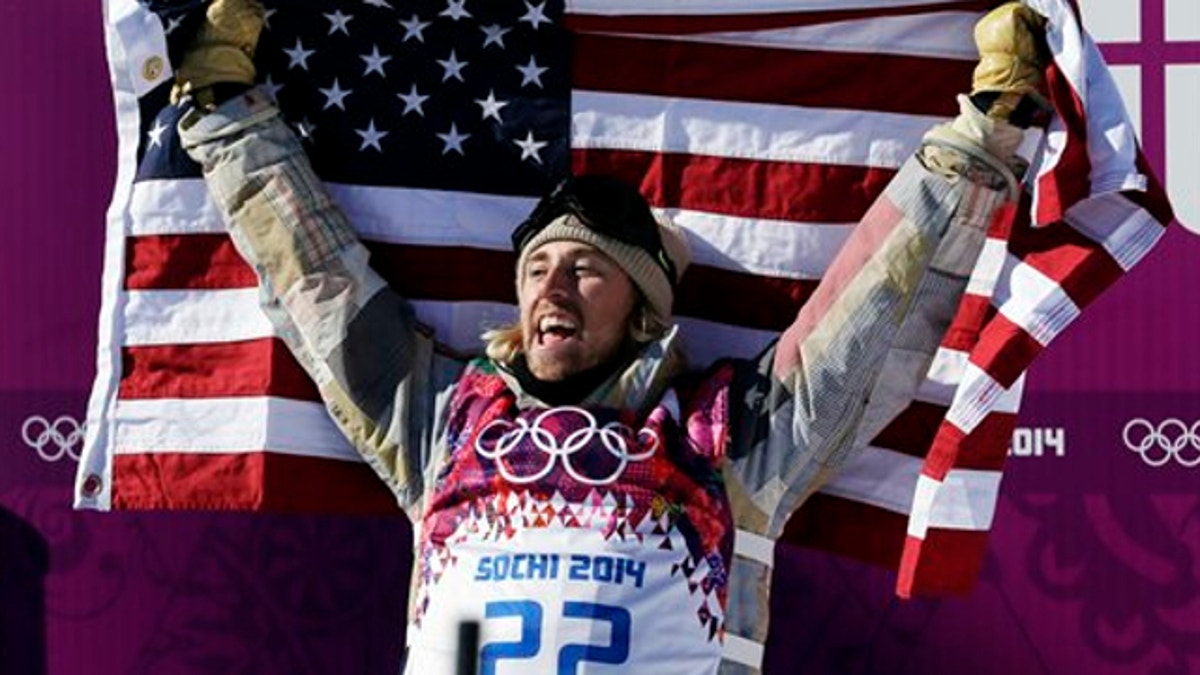 KRASNAYA POLYANA, Russia – Sage Kotsenburg of the United States won the first gold medal of the 2014 Olympics on Saturday, soaring to victory in the men's snowboarding slopestyle final.
Kotsenburg had a score of 93.50 to edge Staale Sandbech of Norway. Mark McMorris of Canada, who barely made the finals, took bronze.
Canadian Max Parrot, who topped qualifying on Thursday, missed the podium. He washed out at the end of his first run and his second run wasn't quite crisp enough. Parrot finished fifth.
Kotsenburg needed to navigate the semifinals early Saturday but seemed to find his stride. He placed second in the semifinals then rolled with a medal on the line. The 20-year-old clasped his hands over his head in disbelief after his score was revealed.
The laid-back kid from Couer d'Alene, Idaho -- nicknamed "second-run Sage" because of his tendency to come through at the last minute -- didn't waste time putting together the run of his life. He tamed the treacherous course that chased away teammate Shaun White earlier in the week and sent several other contenders to the medical tent.
While the course that features a large nesting doll, tricky rails and three jumps took out its fair share of riders, Kotsenburg kept his cool. His blonde hair flapping out from under his helmet as he soared through the sun-splashed Caucasus Mountains, Kotsenburg looked as if he were cruising down the hill with friends.
Still, there was drama as he waited out the rest of the 12-man field. He stood off to the side after his second run, a not quite sharp 83.25, and clapped behind a nervous smile as the rest of the field aimed for his score.
McMorris, slowed by a broken rib, couldn't quite get there. A gold medal favorite before his injury at X Games last month, McMorris needed to scramble to get through the semifinals and his trip down the hill in the finals was solid but not spectacular.
Sandbech, who went next to last, was nearly flawless. He was so pumped after his second run he belly-flopped onto the ground. His 91.75 wasn't quite good enough, leaving only Parrot in Kotsenburg's way of gold.
Parrot dominated qualifying, posting the best score of the week. He put together a flawless first run only to sit on the landing of his final jump. He wobbled twice on his second run. He dropped his head when his 87.25 popped up on the scoreboard while Kotsenburg raised his arms in triumph.