Allen Iverson is asked about practice again, gives another incredible response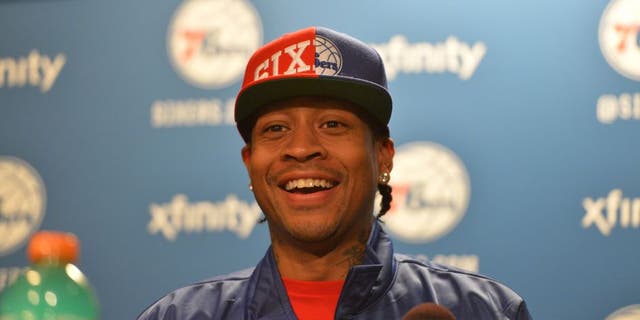 Allen Iverson's practice rant was one of the most memorable moments of his Hall of Fame career -- as evidenced by the fact that people still want to ask him about it more than 14 years later.
Iverson hosted a celebrity game for charity on Friday, and during a relatively chill press conference, someone wanted to know whether he still felt the same way about practice all these years later.
Not surprisingly, Iverson gave us yet another incredible response.
"Obviously you didn't get it," Iverson said. "Obviously you didn't get it when I explained it, man. I didn't think I'd ever get that question again. See, you might have not seen the documentary, so I'll give you that. I'm just gonna hope you didn't see it. You just heard me say I was the MVP. That's the best player in the whole world. You think I can be the MVP without practicing? That'd be a bad motherf*****."
Iverson remains the realest. You can watch his response to the question (including the NSFW 12-letter word at the end) in the video clip below.