If you want to play for Alabama, you might not get your way when it comes to NIL money.
According to OutKick, Nick Saban had no problems letting a top recruit and one of his own players go recently after they asked for over $1 million combined from the school.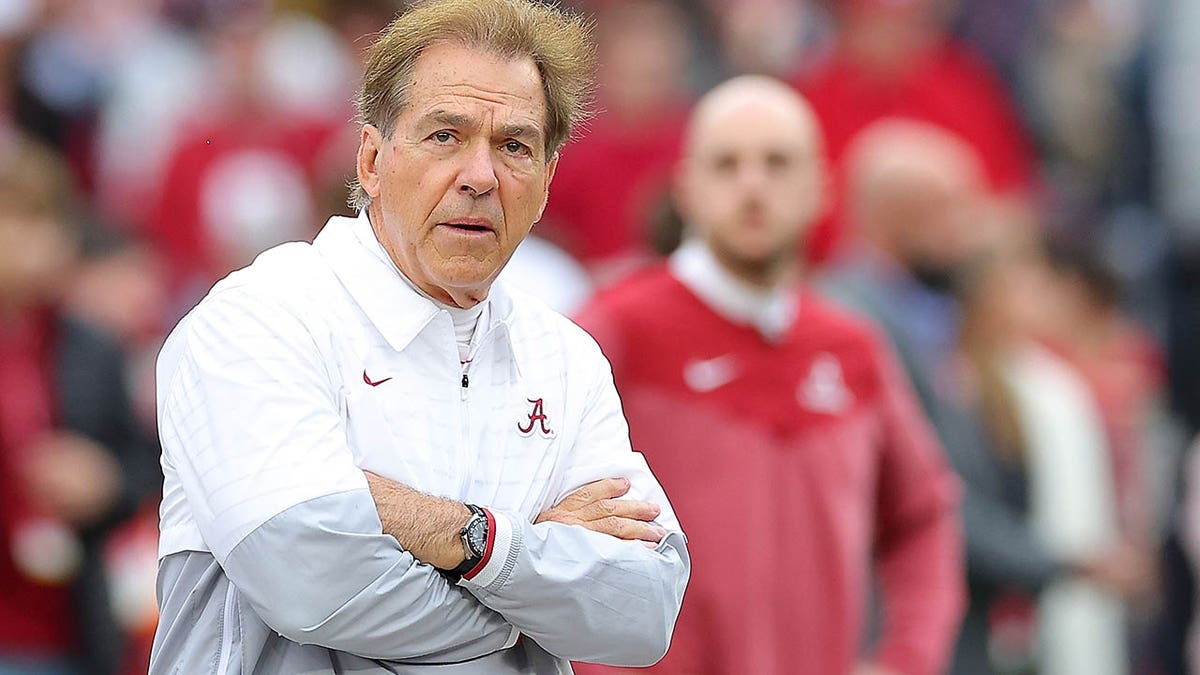 Saban attended the ALFCA (Alabama Football Coaches Association) Convention in Montgomery, Alabama, on Thursday night, where he reportedly told fellow coaches about the two players' requests and his decision to let them go.
CLICK HERE FOR MORE SPORTS COVERAGE ON FOXNEWS.COM
"Someone with one of the best corners in the nation (in high school) came to me and asked if we'd pay them $800,000 for the player to sign here. I told him he can find another place to play," Saban said, according to Baker High School coach Steve Normand. "I'm not paying a kid a bunch of NIL money before he earns it."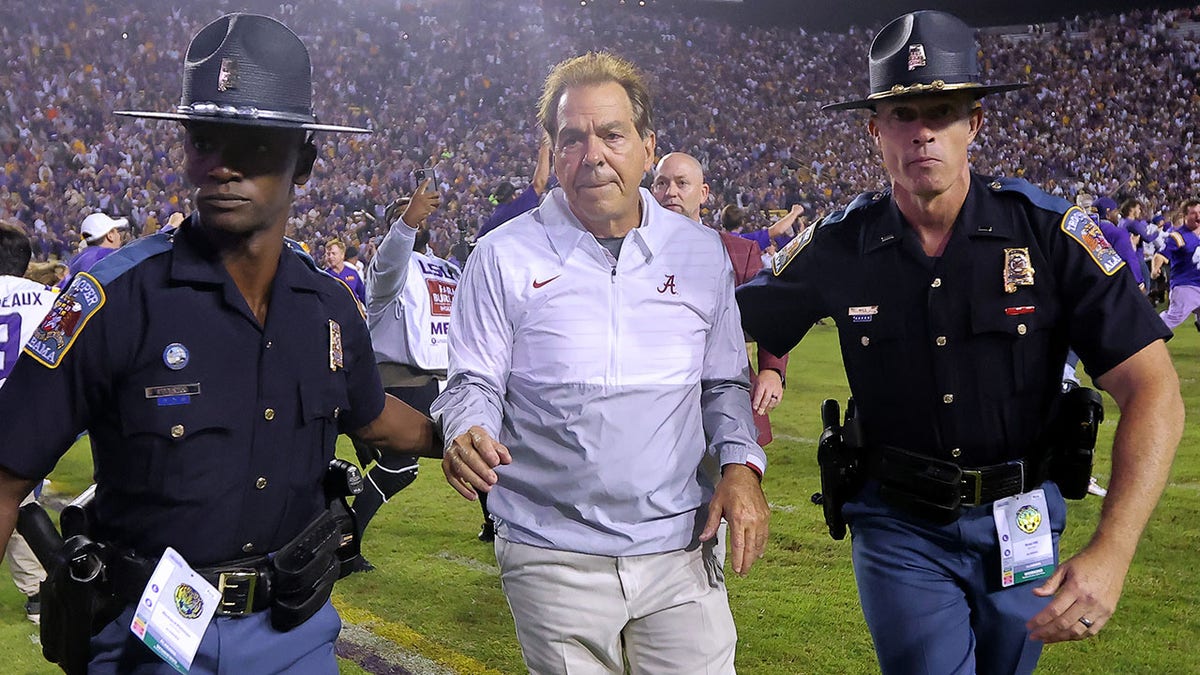 Normand added that Saban feels the NCAA "needs more ways and means to control it because it's getting out of hand."
Saban later added that he lost 10 players, including a starter, to the portal already.
"One of them wanted $500,000 and for us to get his girlfriend into law school at Alabama and pay for it. I showed him the door," Saban reportedly said.
CAR IN FATAL CRASH INVOLVING GEORGIA FOOTBALL PLAYERS, EMPLOYEES WAS 'NOT FOR PERSONAL USE,' OFFICIALS SAY
It's unknown who Saban was referring to. He did not mention names or schools, but it's possible he was talking about Javion Cohen, who transferred to Miami.
Saban has been critical of NIL deals in the past but does support the concept.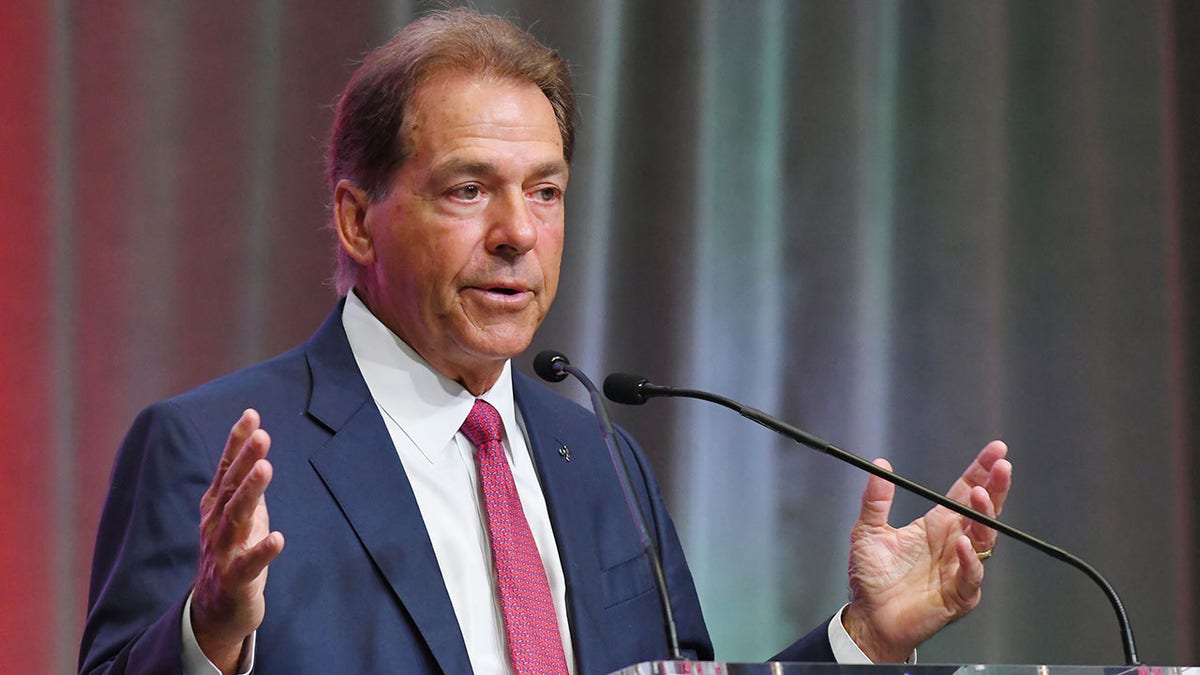 CLICK HERE TO GET THE FOX NEWS APP
"I think a couple of things are of concern," Saban said in August. "We allow alumni through collectives to get involved in recruiting and other things. That's always something we've always guarded against in college football. I think what kind of competitive balance are we able to create if we allow that to happen, which is not going to be great for fans.
"The best competitive balance you can have is like in the NFL. They have rules to create competitive balance. Whether it's salary cap, difficulty of schedule, where you draft, where you pick relative to your won-loss record. Those things are important I think in the interest of creating a lot of good matchups on a national basis."