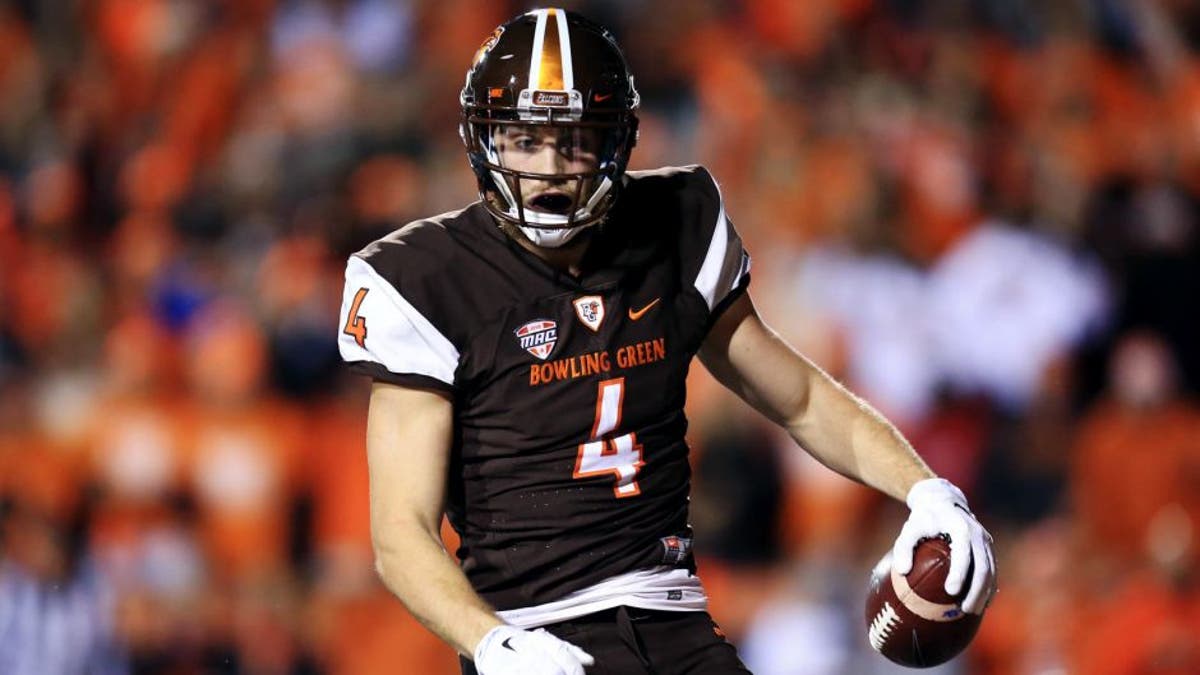 The rich got a little bit richer on Saturday.
National champs Alabama landed Bowling Green grad transfer WR Gehrig Dieter who tweeted out that he's transferring. The 6-3, 207-pound wideout was a go-to receiver for one of the nation's top offenses in 2015. Dieter caught 94 passes for 1,033 yards and 10 TDs. He also ate up Tennessee in the Bowling Green opener going for seven catches and 133 yards.
He is expected to graduate in May and then Dieter will have two seasons of eligibility remaining, starting in 2016.
In 2015, the Tide brought on another similarly-sized grad transfer in former Oregon State wideout Richard Mullaney who caught 38 passes and had five TDs for Alabama.