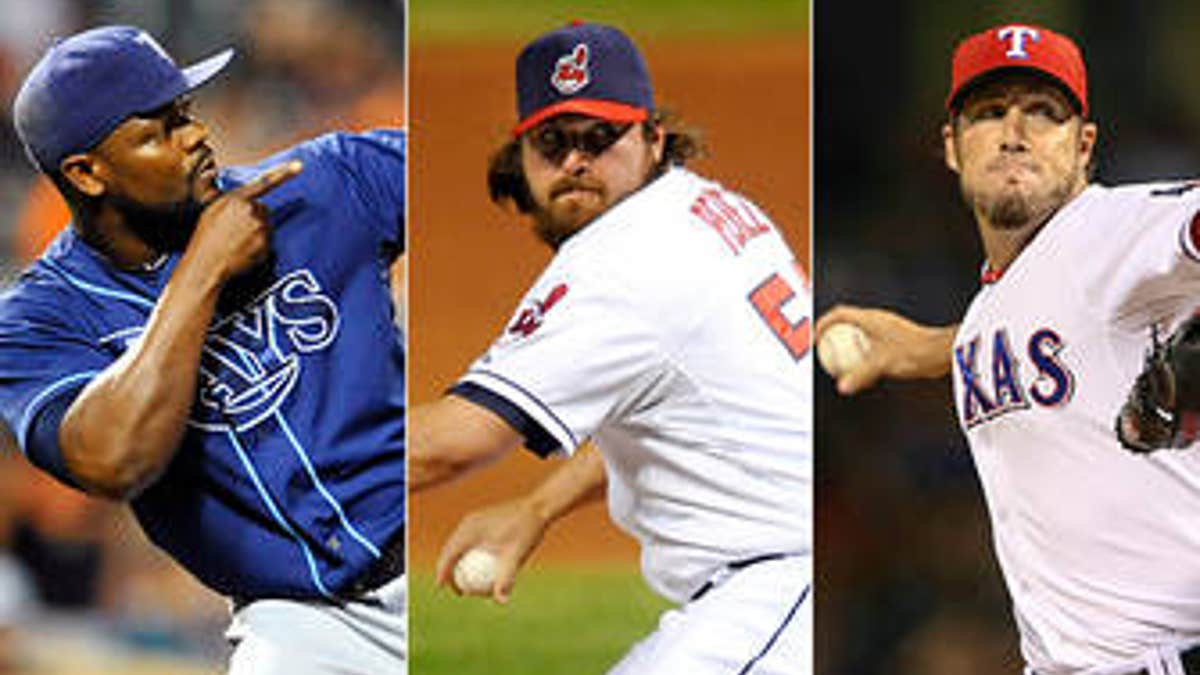 Three teams were in the chase for the two AL wild-card spots at the start of Sunday's action. Cleveland, Tampa Bay and Texas each needed to win to claim a spot or stay alive - and all three came through.
Tampa Bay was the first to take care of business, knocking off the Blue Jays 7-6 in Toronto. This guaranteed the Rays at least a share of the second wild-card slot pending the result of the Rangers game later in the day.
Next up were the Indians who handled the Twins 5-1 and won a 10th straight game in the process. Cleveland was on the outside of the playoff picture over the last two weeks, but took advantage of a very favorable schedule and streaked their way past the Rays and Rangers to claim the coveted top spot and home-field advantage in the AL wild-card game.
Texas was the last to crash the party by putting away the Angels 5-2. After dropping 13 of 17 through late August and September, the Rangers recovered just in time finishing the season with seven straight wins.
So what does this all mean?
This means the Rangers will host the Rays in a tiebreaker game on Monday with the winner moving on to play the Indians in Cleveland in the actual AL wild-card game on Wednesday. Even though the Rays and Rangers finished the season with the same record, the game is played in Texas because the Rangers won the season series against the Rays 4-3.
Both the Rays and Rangers put up big offensive numbers Sunday setting up an exciting tiebreaker game.
Hold on to your seats because October is shaping up to be a doozy.