AL bench coach Kevin Cash hopes to be off crutches for All-Star game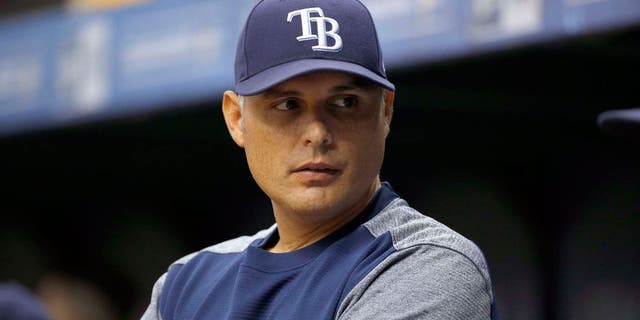 ST. PETERSBURG, Fla. (AP) -- Tampa Bay Rays manager Kevin Cash could be crutches free when he serves as the American League bench coach in Tuesday's All-Star Game.
Cash has needed the assistance since fracturing his left foot and spraining his left ankle before Sunday's game at Baltimore after stumbling on a railroad track while running on streets around Camden Yards.
"I hoping that I get some good news here from the doctor that I won't be immobilized because if I've walking around on the crutches, I'm going to get worn out," Cash said before Thursday night's game against Boston.
"I'm fine. Embarrassed, but that's alright. I'll probably gain some weight now. Try to play for the tie and keep the weight off but I can't run for a little while now."
The Miami Marlins are hosting this year's All-Star Game.