AJ Allmendinger on Sonoma: 'We have to give ourselves a chance'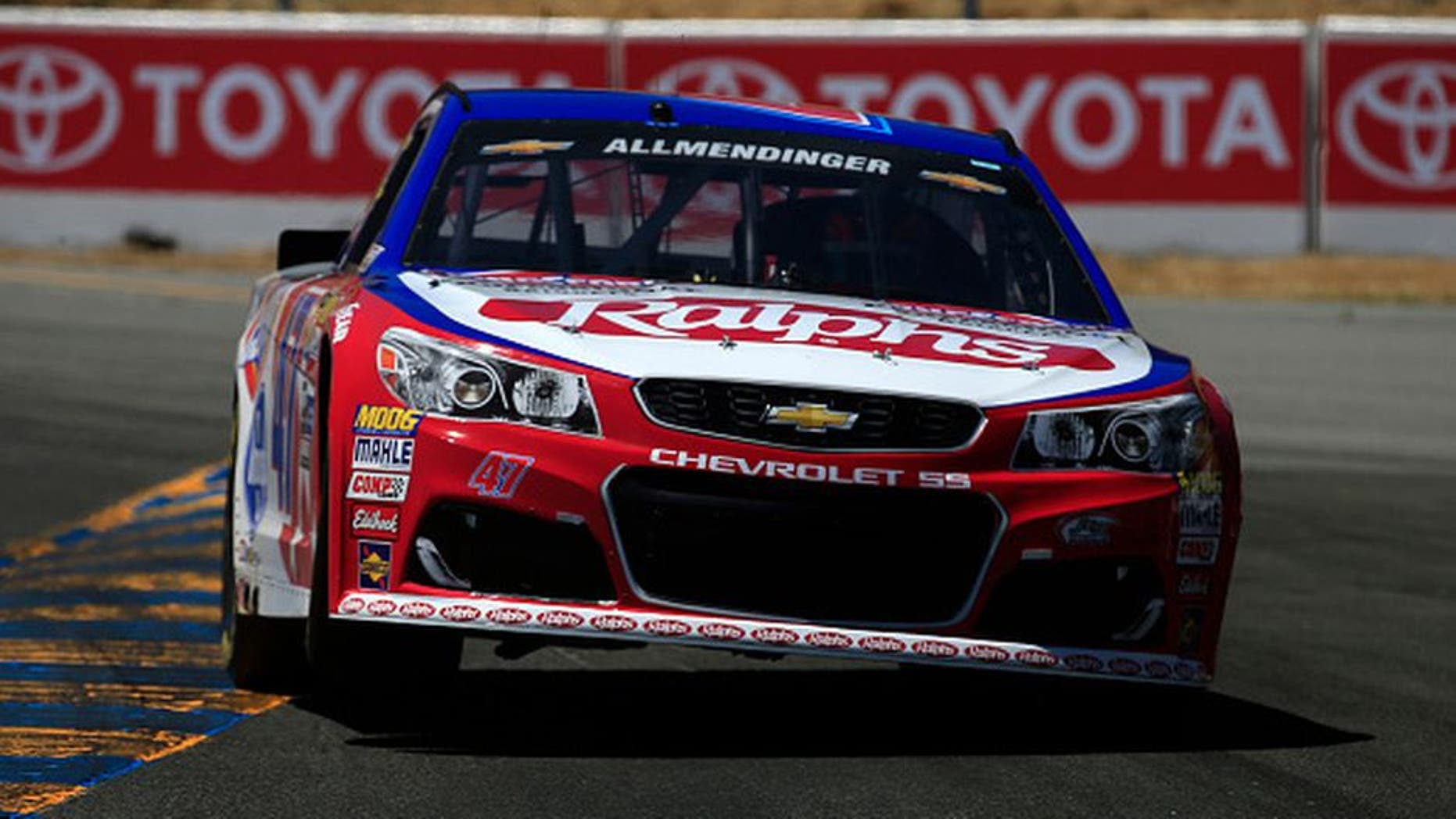 Its no secret that AJ Allmendinger is having a difficult season, but that could all change very quickly this weekend at Sonoma Raceway.
Aside from a third-place finish in the Daytona 500, Allmendinger also finished sixth at Martinsville. But since then, he hasnt finished higher than 18th as were 15 races into the 2017 Monster Energy Series season.
Road-course racing is Allmendingers forte, though. The Los Gatos, California native is always a threat to win in his home state, even though his past results arent a reflection of just how fast the No. 47 JTG Daugherty Racing Chevrolet has been at the 2.52-mile course.
Allmendinger has always been a strong qualifier at Sonoma, but when it comes to the race, hes been plagued with problems in the past.
The past couple years, weve had fast race cars, said Allmendinger. During the race, its not like weve fallen to mid-pack. Weve always had fast race cars and have been up front. Some of it has been bad luck and some of it has been self-induced.
Last year, Allmendinger was toward the front of the field when he received a penalty on the final pit stop and had to restart in the back with 25 laps remaining.
We just have to put together a whole race, Allmendinger said. I think the prior year (2015), we were running up front when we had a fuel pump issue and it took us out of the race. Some of it is bad luck and some of it we have to fix on our own. We have to give ourselves a chance.
Allmendinger has all the potential to rekindle the magic from 2014 when he won his first career Monster Energy Series race at Watkins Glen and locked himself into the playoffs, but he knows hell need to be on his game from Friday to Sunday.
Qualifying is important, Allmendinger said. Track position at Sonoma is real important. Conserving your rear tires during the is a must there, so the easiest way to do that is to be up front there and dictate your own pace.
But of course, thats way easier said than done given how hard Sonoma can be.
Its hard to hit your marks there and its easy to slide the tires and overdrive the course, he added. Its a racetrack where you have to be aggressive on it, but you have to have a lot of finesse, too. Trying to find that happy medium between those two, in qualifying especially, is a difficult challenge.
Allmendinger knows its all about survival of the fittest.
Its all about getting to that last pit stop, Allmendinger said. The stages are going to play a factor into it. Just trying to get to that last pit stop and give yourself a chance to win. We havent done a good job of that over the last couple years. Thats the biggest thing we have to do.
Interestingly enough, Allmendinger had never raced at Sonoma before getting into NASCAR, aside from a go-kart race in the rain back in the day.
When I was coming up through the junior formulas, I raced through Skip Barber and he was based out of Laguna Seca, so I raced a lot at Laguna Seca, Allmendinger said. I think Jim Russell was the school at Sonoma, so I was always on the other side of it. I had been to Sonoma watching NASCAR races as a kid, but I had only raced on it once back in 1997 on a go-kart.