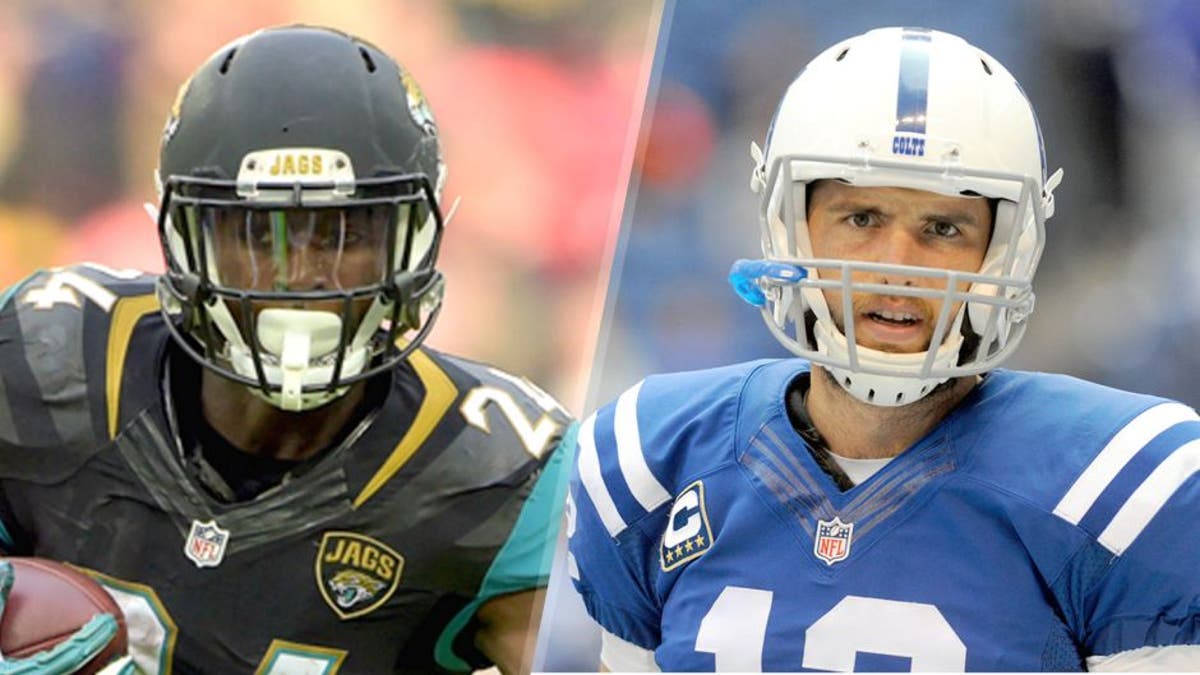 The NFL regular season is more volatile on a week-to-week basis than the stock market. A team that lost by several touchdowns one week can follow up with a blowout victory the next. Players who are responsible for the blame one week could be responsible for a game-winning play the next.
With Week 7 in the books, let's take a look at three AFC South players who saw their stock rise, and three who saw it fall as we look ahead to Week 8.
THREE UP
T.J. Yeldon, running back, Jacksonville Jaguars
The rookie running back ran for a career-high 115 yards in Sunday's win over the Bills, while scoring the first rushing touchdown of his career. Yeldon continues to develop into the workhorse back the Jaguars envisioned when the team selected him in the second round out of Alabama.
T. Y. Hilton, wide receiver, Indianapolis Colts
The Colts offense struggled against the Saints, but Hilton did his part. The third-year receiver caught four passes for 150 yards and two touchdowns in the loss to New Orleans. It was the first time in eight games that Hilton topped the 100-yard receiving mark.
David Bass, linebacker, Tennessee Titans
The reserve linebacker made the most of his limited snaps in Tennessee's loss to Atlanta, batting a Matt Ryan pass and coming down with the interception. The pick set up the Titans' lone touchdown of the game on the next play.
THREE DOWN
Ryan Mallett, quarterback, Houston Texans
Mallett's maturity level was once again called into question after the backup quarterback failed to make the team's charter flight to Miami on Saturday. Tuesday, it cost him his job, as the Texans released him. Mallett blamed his tardiness on traffic, but it was the second time since training camp he failed to show up on time for work. Despite not having another backup on the roster behind Brian Hoyer, the Texans decided that they had enough of Mallett's antics.
Andrew Luck, quarterback, Indianapolis Colts
After not turning the ball over against New England, Luck took a step back Sunday against the Saints. The quarterback had an abysmal first half, going 9-of-19 for 79 yards with two interceptions, while posting a passer rating of 19.3. Luck, who has thrown nine picks this season, has yet to play at his usual Pro Bowl-level, adding to the list of things ailing the Colts right now.
Toby Gerhart, running back, Jacksonville Jaguars
With four chances to run the ball in from the one-yard line in the win over Buffalo, Gerhart failed to make it into in the end zone. For a back billed as Jacksonville's short-yardage specialist, it was not a good performance. On Tuesday, head coach Gus Bradley suggested that Yeldon could start seeing snaps on the goalline.