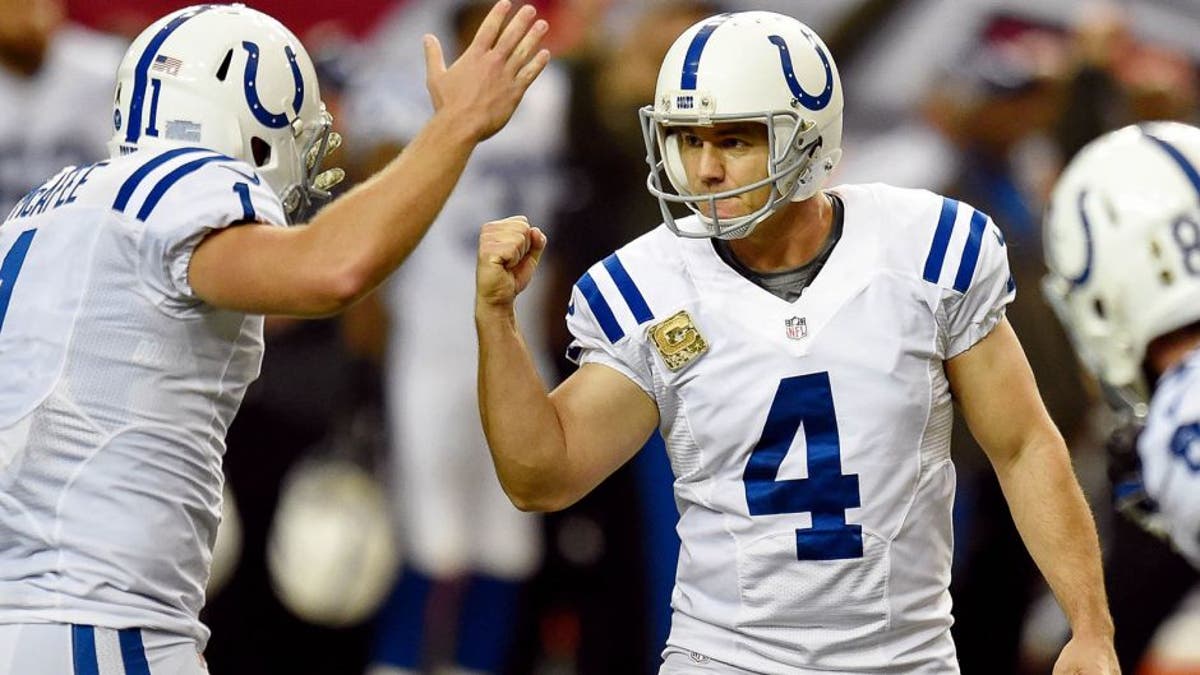 Indianapolis Colts kicker Adam Vinatieri's history of clutch performances on the game's biggest stage has earned him a spot on the NFL's 'Super Bowl 50 Golden Team.'
Vinatieri was the only unanimous selection and the only active player chosen by Pro Football Hall of Fame Board of Selectors. The Golden Team honors the best career performances at each position in Super Bowl history. The roster consists of 22 Hall of Famers.
A four-time Super Bowl winner, Vinatieri hit game-winning field goals for the New England Patriots in Super Bowl XXXVI against the St. Louis Rams, as well as Super Bowl XXXVIII against the Carolina Panthers. The 20-year veteran also was part of New England's championship team in Super Bowl XXXIX and won another title with the Colts in Super Bowl XLI.
Vinatieri is the only kicker in NFL history to have converted field goals in four Super Bowls and the only kicker to have played in five Super Bowls.
You can check out the entire roster for the Golden Team here.