The RBC Canadian Open had a wild finish on Sunday as Nick Taylor sunk a 72-foot putt to defeat Tommy Fleetwood in a four-hole playoff – the longest putt of his career in the longest playoff.
Taylor was also the first Canadian to win the country's national title since 1954, which led to a raucous celebration both on the green between Taylor and his caddie and among spectators.
There were also a bunch of fellow competitors that were in street clothes looking on after their rounds had finished to see how the thrilling end would turn out.
CLICK HERE FOR MORE SPORTS COVERAGE ON FOXNEWS.COM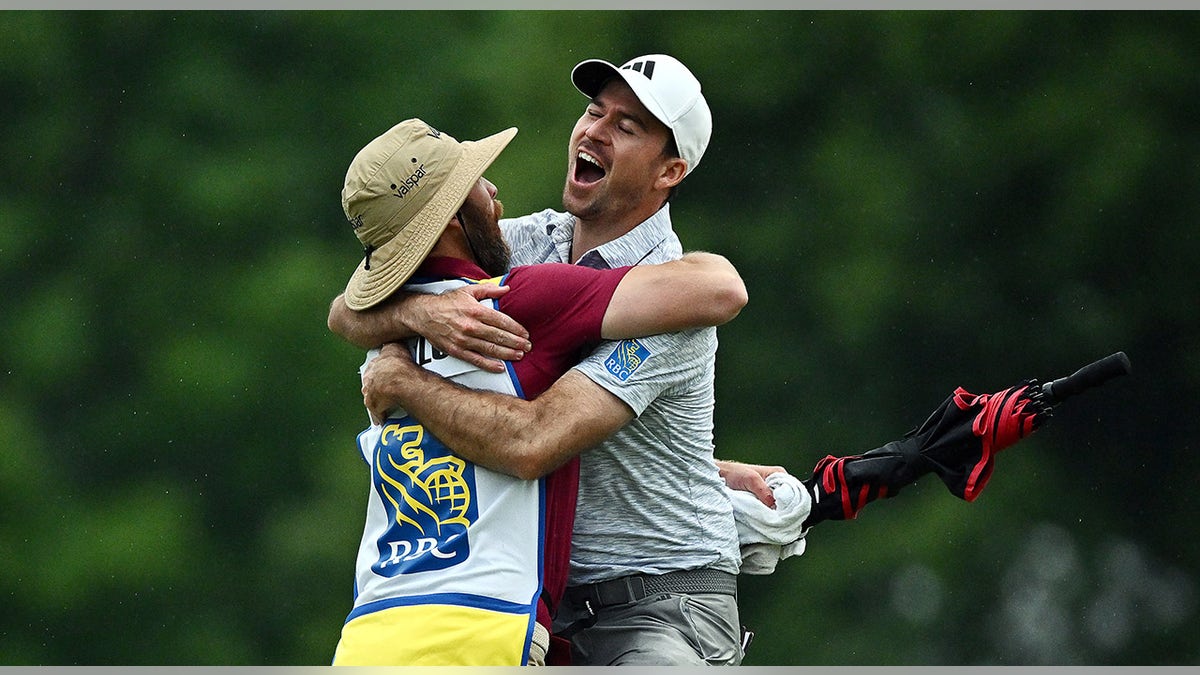 For Adam Hadwin, a fellow Canadian, his excitement boiled over into him running on the green to spray Taylor with what looked to be a bottle of champagne.
While his intentions were pure, security thought otherwise.
Video shows Hadwin not being recognized by security, who were prepared for a possible situation like this. He was tackled to the turf and surrounded by more security personnel while Taylor and his caddie continued to celebrate.
LIV GOLFER MARTIN KAYMER HOPES CRITICS FROM PGA TOUR 'MOVE TO JAPAN' TO CONTINUE CAREERS AMID MERGER
"Gutted for Tommy but what a way to win your national open! Mad Scenes! Praying for Adam Hadwin, what a tackle," British golfer Tyrrell Hatton, who finished at 16-under for third place just behind Taylor and Fleetwood, tweeted Sunday.
Security appeared to recognize Hadwin after they got him to the ground as separate video showed them quickly picking him up off the green and allowing him to celebrate with Taylor.
But Hadwin's celebration was warranted as the Canadian Open feels like the U.S. Open for Canadian golfers, and it's an extra special moment when a compatriot wins it all.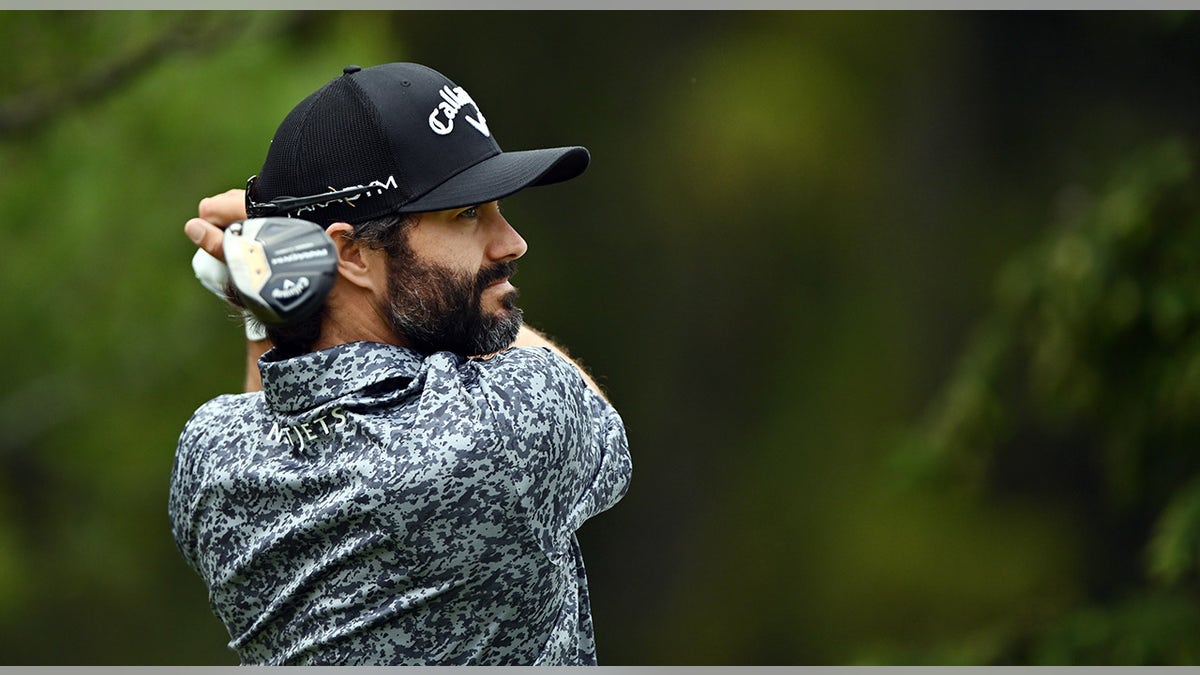 It all started when Taylor and Fleetwood were deadlocked at 17-under for the tournament after their final round on Sunday, which forced a playoff. They both returned to the 18th tee box to tee off, but no one expected three more holes to ensue after that.
Both players had a chance at birdie on the par-5 when they walked up the 18th green, and Fleetwood buried the putt to put the pressure on Taylor, who had a closer look at the hole. Smooth and steady, he hit it to force another trip back to 18.
On this trip, both players shot par, which led them to Hole 9 for a tough par 3 look. Again, both players parred.
PGA COMMISSIONER JAY MONAHAN SAID TOUR COULDN'T COMPETE WITH SAUDI FUNDS, WHICH LED TO LIV MERGER: REPORT
It wasn't until that fourth playoff hole where Taylor was on the green for a chance at eagle, but he was 72 feet from the hole. The chances of sinking the putt for the victory were miniscule.
Taylor defied the odds and sunk the 72-foot snake, which led to immediate joy between him and his caddie. The rest of the crowd followed suit, and unfortunately, Hadwin paid a little price for wanting to celebrate, too.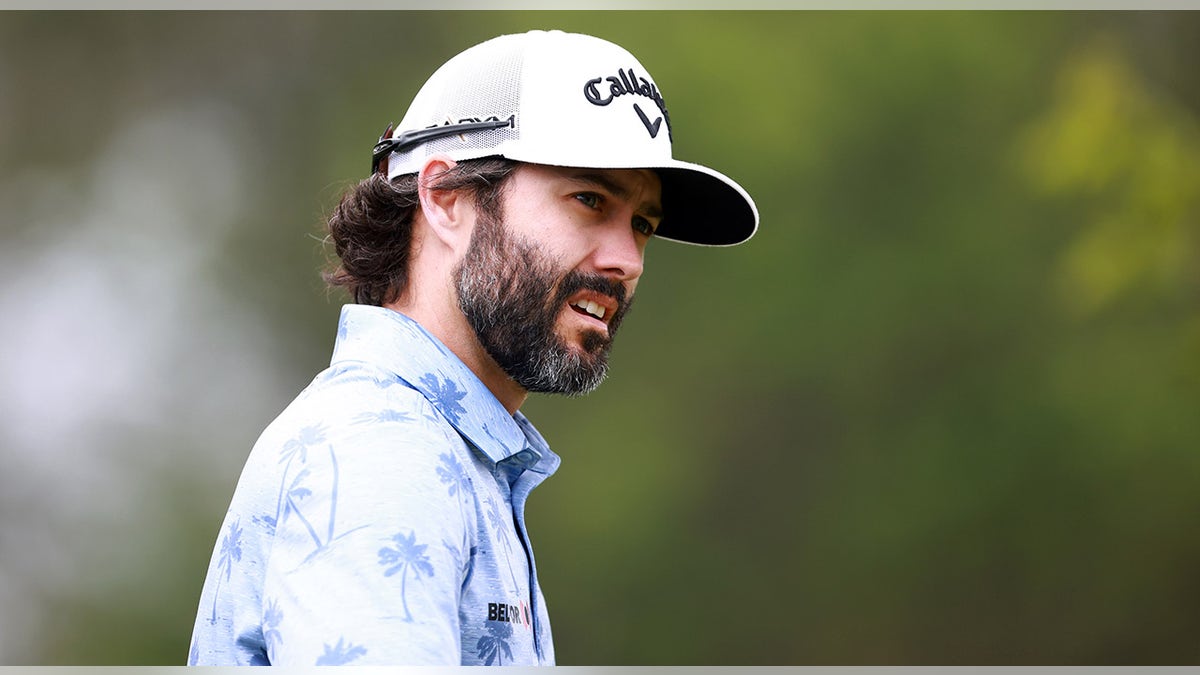 CLICK HERE TO GET THE FOX NEWS APP
Hadwin finished tied for 12th at the end of the tournament at 11-under following his final round 68.