Aaron Rodgers' amazing sweater really tied the postgame presser together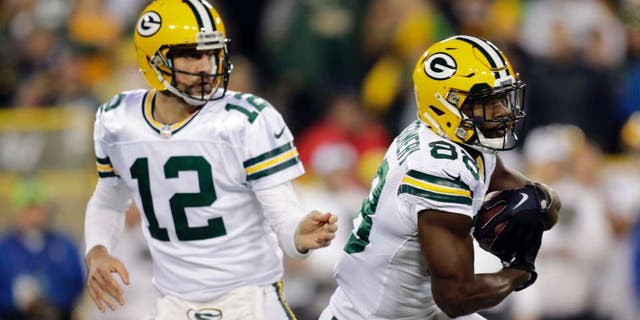 After the Green Bay Packers defeated the Chicago Bears 26-10 on Thursday night, Aaron Rodgers took the podium in a postgame news conference wearing a popular sweater from the 1998 Coen brothers cult classic movie "The Big Lebowski."
Among the other wonderful sartorial stylings of the "The Dude," played by Jeff Bridges, the character frequently wears this pattered, brownish jacket-style sweater as seen here:
And of course during the scene in in which Dude enjoys his Creedence tapes:
According to ESPN's Jason Wilde, Rodgers didn't make any reference to the sweater during the news conference (the sweater was not the issue) but said in a text later that "The Dude abides." Rodgers has previously stated his affection for the film.
We'll just stop here and leave another clip in case in you're not into the whole brevity thing (warning: contains expletives).