A year to remember: Miami Heat's LeBron James reflects on 2012, talks about what's next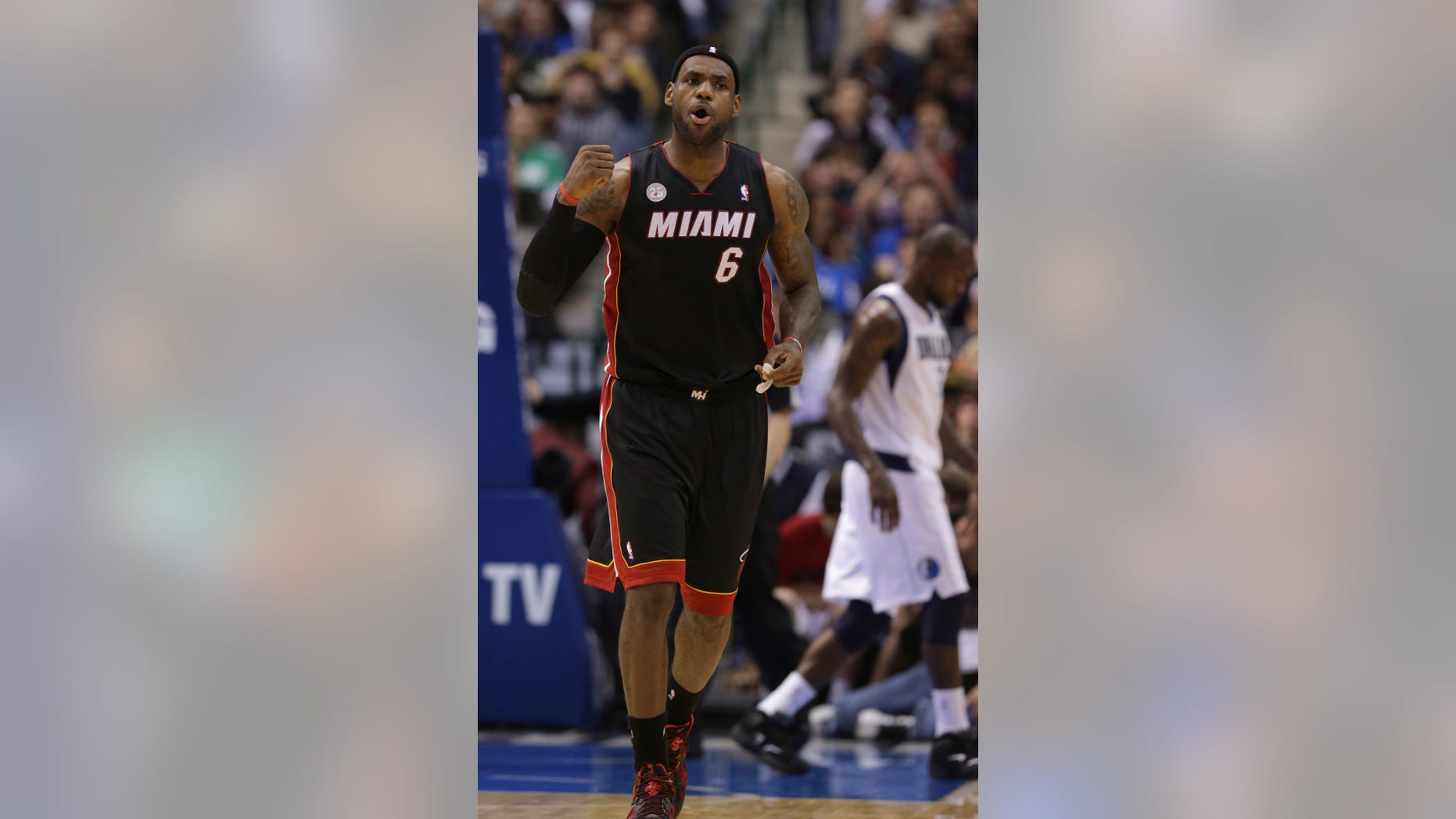 MIAMI – For LeBron James, 2012 was beyond compare. His first NBA championship ring, second Olympic gold medal and third league MVP award ensured that.
And even he's eager to see what comes next.
James' last marquee moment of the year likely comes Tuesday, when he and the Miami Heat play host to the Oklahoma City Thunder in an NBA Finals rematch to highlight the league's Christmas schedule.
James says he's driven by something greater than just one unforgettable year or one championship. And Heat President Pat Riley says he can easily envision James finding another level of superstardom in the years ahead, thinking that what happened in 2012 may be just the beginning.