A super turnaround and 48-win season make Suns 'best team not to make playoffs'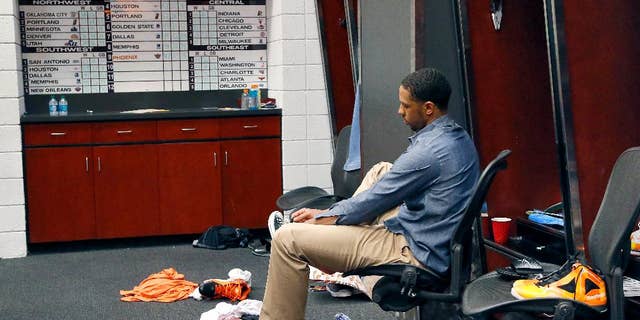 PHOENIX – The Phoenix Suns are the "best team not to make the playoffs."
That's the title first-year coach Jeff Hornacek bestowed on his overachieving squad after it finished a remarkable turnaround season. But despite 48 wins, the Suns are staying home when the real fun begins.
They've tied a record of sorts.
In the NBA's 16-team playoff era, only one other 48-win team didn't make the postseason — the 2007-08 Golden State Warriors.
It's a frustrating situation because of the decidedly Western power tilt in the NBA. If Phoenix was in the Eastern Conference, it would be tied for the third-best record with Toronto and Chicago. The Suns won 10 more games than the East's No. 8 seed, Atlanta.