A Buffalo Bills receiver admits he's risking his roster spot by pursuing the Olympics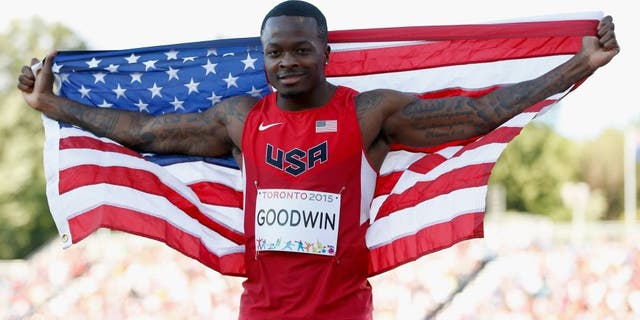 NEWYou can now listen to Fox News articles!
The Buffalo Bills are fairly thin at wide receiver entering 2016. Sammy Watkins is dealing with a broken foot, while Percy Harvin and Chris Hogan are no longer in the picture, either. Marquise Goodwin is a lightning-quick offensive weapon who's currently attempting to make the U.S. Olympic long jump team.
Making the squad would be a huge accomplishment for Goodwin, but it could also hurt his chances of remaining in the NFL. And he's well aware of that.
"I know it is a risk," he said, via the MMQB. "I want a second contract. I'd love it to be in Buffalo. I love football. But I know how important it is to live your life like you want to. I know some organizations wouldn't allow that, but Rex (Ryan) does and I'm so appreciative of that."
Fortunately for Goodwin, he has Rex Ryan as a head coach. Ryan has always been a player-first type of coach in the NFL, and he has been for Goodwin, as well. If Goodwin makes the Olympic team and goes to Rio for the Summer Games, he could wind up missing the start of training camp.
That wasn't enough to deter Goodwin, nor was it going to stop Ryan from applauding his decision.
"The way Rex sees it, is that you're a man at the end of the day," Goodwin said. "He said, 'I wouldn't want to take you from a dream of yours. And if that's a dream of yours, go do it.'"
At this point in the offseason, Goodwin faces an uphill battle to make the roster. Going to Rio will make his chances even slimmer, as Ryan has said in the past. If Goodwin earns himself a medal at the Olympics, though, it will be a huge accomplishment -- one that may outweigh potentially being cut by the Bills.