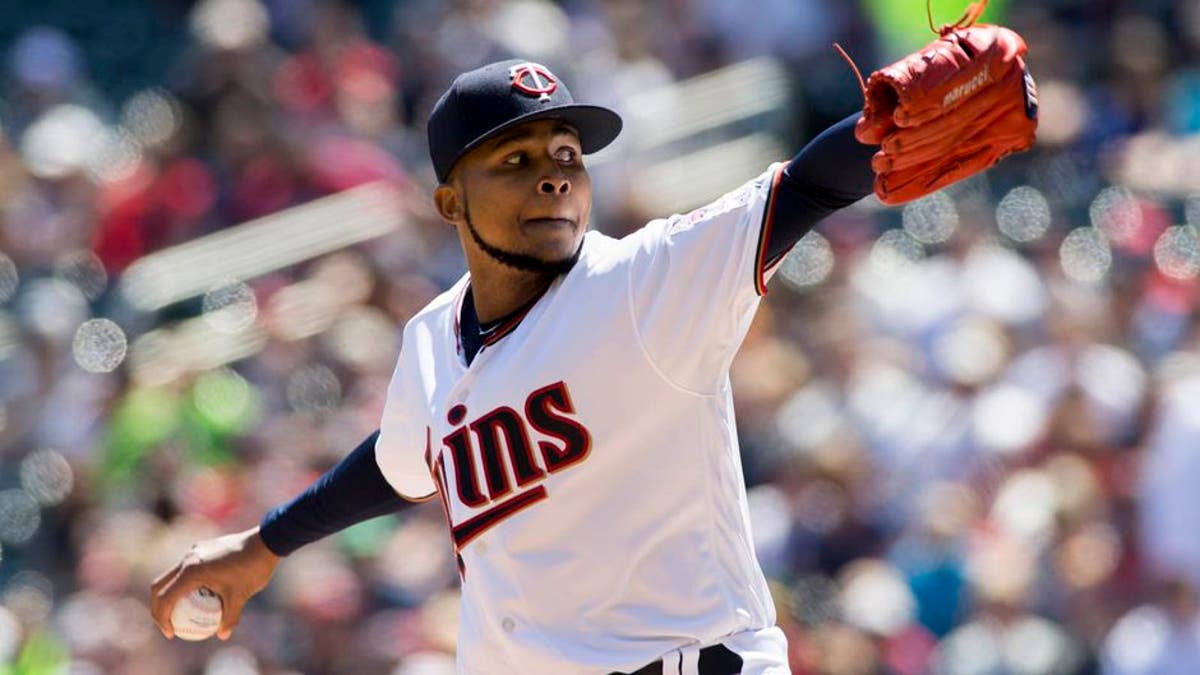 MINNEAPOLIS -- Sandy Leon hit a pair of two-run homers, Chris Sale struck out 10 and the Boston Red Sox romped out of town with a 17-6 victory Sunday over the Minnesota Twins fueled by a season-high five homers and finished with a 10-run ninth.
Sale (3-2) reached double-digit strikeouts for the sixth straight time, stretching his major league-leading 2017 total to 73. In 2015, he tied Pedro Martinez's major league mark by fanning at least 10 for eight starts in a row.
The lanky left-hander briefly lost the lead in a four-run fifth inning while the Twins batted around, but Leon broke the tie in the sixth with a two-out homer off Twins ace Ervin Santana (5-1).