76ers' Carter-Williams says shoulder rehab is 'ahead of schedule'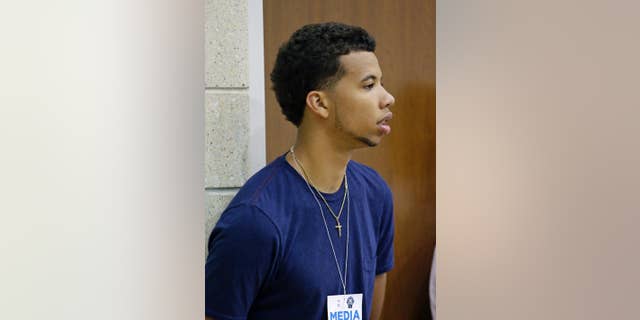 ORLANDO, Fla. – Reigning NBA Rookie of the Year Michael Carter-Williams says his rehabilitation from offseason shoulder surgery is "going good" and doctors say he is ahead of schedule.
The 76ers point guard was in Orlando on Wednesday to watch Philadelphia's summer league team. He is not playing this week as he continues to rehab after surgery in May to repair his right labrum.
He says he's able to shoot with full extension, but that he's not yet allowed to scrimmage or participate in full-contact drills.
Carter-Williams will also be in Las Vegas for its five-day summer league, but will only be there to participate in team workouts.
The 11th overall pick in last year's draft, he was the first player picked 10th or lower to win Rookie of the Year since 1987.