50-yard pass to Calvin Ridley helps 'Bama open scoring in Cotton Bowl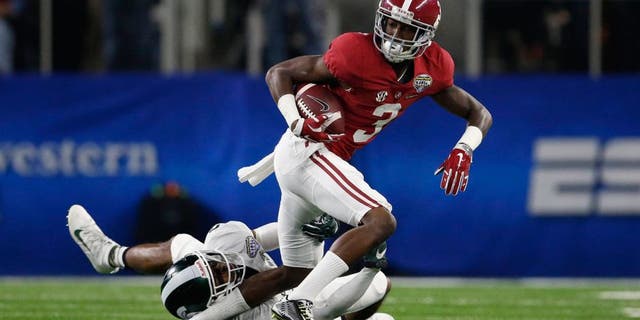 It took nearly the entire first half, but Alabama scored the first points of the 2015 Cotton Bowl against Michigan State on a one-yard run by Heisman trophy-winning running back Derrick Henry. The score was set up by a huge pass from quarterback Jacob Coker to freshman receiver Calvin Ridley.
With 6:15 remaining in the game's first half, Coker put this pass where only his young receiver could come up with it:
What a beautiful throw.
From there the call was easy: Give it to the big back and get out of his way for the easy touchdown: