49ers' patchwork secondary provides strong last line of defense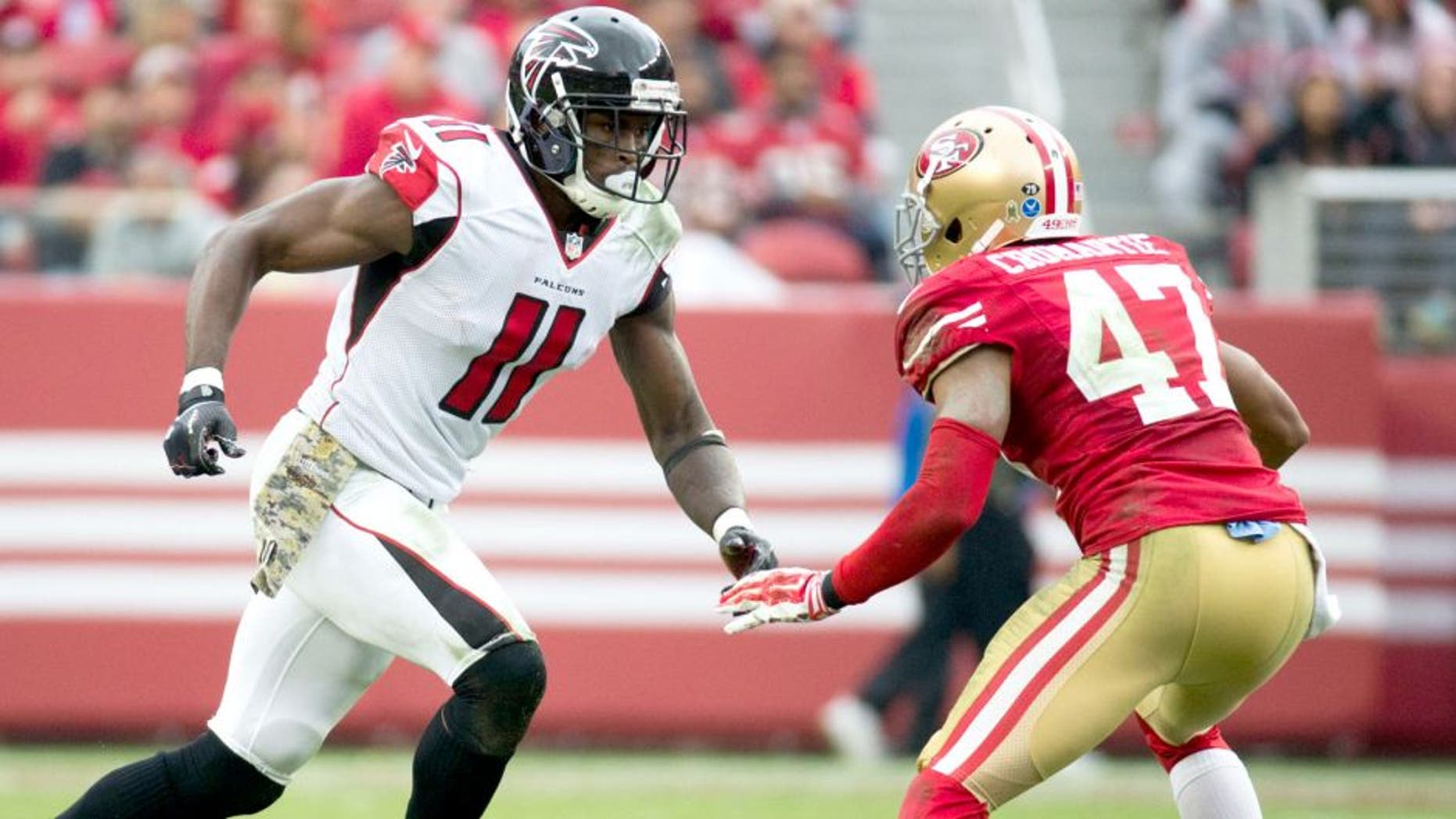 Marcus Cromartie went head-to-head with Julio Jones one day after a promotion from the practice squad. Kyle Terada USA TODAY Sports
The San Francisco 49ers had to cobble together a patchwork secondary for Sunday's matchup against the visiting Atlanta Falcons.
Having to line up against Falcons standout Julio Jones, the leading receiver in the league, made it more of a daunting task for cornerbacks Dontae Johnson and Marcus Cromartie - the latter of whom was promoted from the practice squad one day earlier.
"Obviously he's a great player," Cromartie said of Jones one day after the 49ers knocked off Atlanta 17-16. "We wanted to make sure he worked for all of his catches."
Jones wound up with 10 catches for 137 yards - his fifth 100-yard game - but the 49ers kept him out of the end zone. Cromartie tied for the team lead with seven tackles and Johnson made the defensive play of the game while matched up against Jones late in the fourth quarter.
The Falcons trailing 17-13 and facing a second down at San Francisco's 4-yard line with just under four minutes to play. Quarterback Matt Ryan attempted to hit Jones on a fade route in the end zone, but Johnson leaped and knocked it away, forcing Atlanta to settle for a field goal.
"It's Julio Jones," Johnson said. "He's had an outstanding season thus far. So I just knew they were going to take a shot with their best player. And I just had to make sure I was ready for it, and I made a play when it presented itself."