49ers' Kilgore no longer worried about surgically repaired leg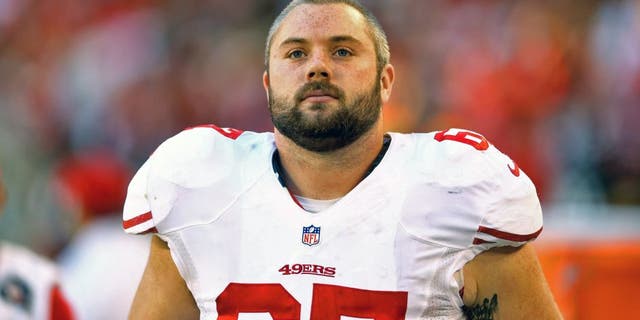 49ers center Daniel Kilgore has been sidelined since October 2014. Mark J. Rebilas USA TODAY Sports
If Daniel Kilgore had his way, he'd be lining up at center when the San Francisco 49ers visit the Seattle Seahawks on Sunday.
Kilgore is understandably eager to get back into action, having been sidelined for the past 13 months after undergoing the first of two surgeries to repair a broken leg that ended his 2014 season.
"I can do as much as I can against a dummy or a pad," said Kilgore, who is eligible to come off the physically unable to perform list any time in the next three weeks. "But until I go against somebody that's breathing and trying to kill me, we'll see then."
Since he has yet to take part in a full-scale practice, Kilgore knows his chances of playing in Seattle are almost nil, but he is targeting a Week 12 matchup against the NFC West-leading Arizona Cardinals for his return.
"The biggest thing for me would be the conditioning part," Kilgore said. "My ankle and leg feel stable. Now I have to go out there and test it out and go see how out of shape I really am."
Once he does come back, Kilgore figures to be a major upgrade over Marcus Martin and a huge boost to an offensive line that has surrendered 26 sacks.