3 women unable to ID former NFL player Kellen Winslow II as alleged attacker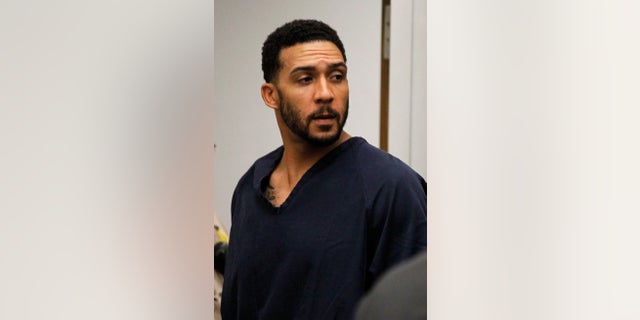 At a preliminary hearing in Southern California on Wednesday, three accusers were unable to identify former NFL player Kellen Winslow II as the man they encountered in separate incidents earlier this year.
Winslow, 34, was arrested in June on charges of rape and other sex crimes. He played for five NFL teams from 2004 to 2013 and is the son of Kellen Winslow Sr., 60, who also played in the NFL.
Winslow II is accused of raping two women, exposing himself to a third and entering the homes of two additional women with the intention of raping them, the San Diego Union-Tribune reported.
The alleged victims are ages 54, 58, 59, 71 and 86, according to the newspaper.
One of the women who claims to have been raped testified Wednesday in Vista, a suburb of San Diego, while the other is scheduled to testify Thursday, the newspaper reported.
The 58-year-old woman testified Wednesday that a man had exposed himself to her, but she could not identify Winslow II as being that man, San Diego's FOX 5 reported.
The 71-year-old woman testified that when she saw a television report in June about Winslow being arrested, she recognized him as the man who had entered her home the previous day, the station reported. But in court on Wednesday she was unable to say for sure that Winslow was that man, FOX 5 reported.
The 54-year-old woman testified Wednesday that a man had demanded sex from her and threatened to kill her if she didn't comply, but in court was unable to say Winslow II was that man, the station reported.
Winslow II has pleaded not guilty to the charges against him and remains jailed without bail. He faces multiple life sentences if convicted on all charges against him, Prosecutor Dan Owens told FOX 5.
At the conclusion of the preliminary hearing, Judge Harry Elias will decide if enough evidence was presented for Winslow II to stand trial, the station reported.