3 reasons why the Giants can't (and can) win the NFC East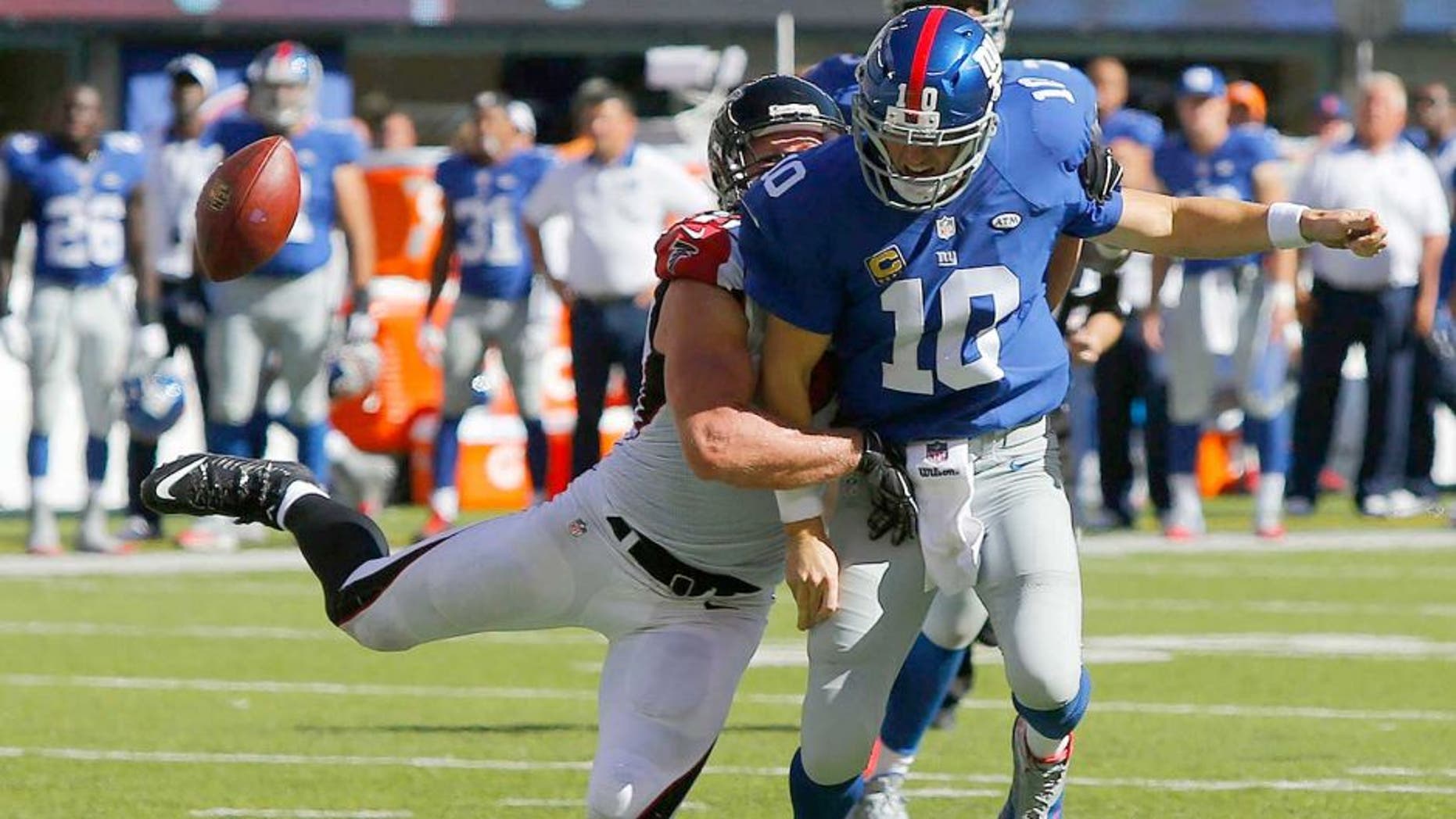 Three reasons they can't
1. Tom Coughlin's teams are supposed to make smart plays late in games, not blow 10-point leads in the fourth quarter in back-to-back weeks. And Eli Manning used to be a clutch quarterback. Now, this team is tripping all over itself with the game on the line. After the Week 1 clock debacle, Sunday's loss to the Atlanta Falcons featured an inexcusable delay-of-game penalty as the Giants were trying to nurse a three-point lead and then some ugly throws and protections on their final drive, a failed comeback attempt.
2. Injury issues at offensive tackle are killing them. Veteran Will Beatty is recovering from a torn pectoral muscle, and impressive rookie Ereck Flowers has been hampered by an ankle issue the last two weeks. Flowers had to leave Sunday's game, and Coughlin is left to hope it won't be a recurring issue.
3. A fully healthy and effective Jason Pierre-Paul is not walking through that door any time soon despite what his camp might want people to believe.
Three reasons they can
1. The Giants always seem to pop up when you count them out. Well, they used to, anyway. And prepare yourselves for constant reminders leading up to Thursday's game against the Redskins that they started 0-2 in 2007 and that turned out just fine.
2. Odell Beckham Jr. is still making sensational plays, even with two and three defenders around him. If Victor Cruz can come back and be close to his former self, the Giants will still be able to throw the ball with the best of them.
3. If they beat Washington on Thursday (Vegas has the Giants as four-point favorites), they'll then get 10 days to put a dramatic September behind them and regroup. With some time to take a breath, they might make peace with what they left on the field and realize there is plenty of opportunity ahead of them.