14-year NFL defensive lineman Bryan Robinson has died at age 41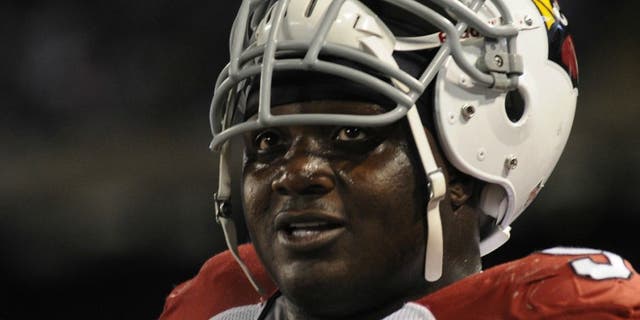 NEWYou can now listen to Fox News articles!
Bryan Robinson, who was a defensive lineman with five NFL teams from 1997-2010, has died at age 41.
According to the Chicago Tribune, Robinson was pronounced dead late Saturday in a Milwaukee hotel room. Milwaukee police told the Tribune that they are investigating the situation as a sudden death and that there were no signs of foul play.
Robinson was undrafted coming out of Fresno State University but caught on with the Rams in 1997 before he moved on to the Bears for the best years of his career between 1998 and 2003. In his 30s, he played for the Dolphins (2004), Bengals (2005-07) and Cardinals (2008-10) before retiring. He played in Super Bowl XLIII for the Cardinals.