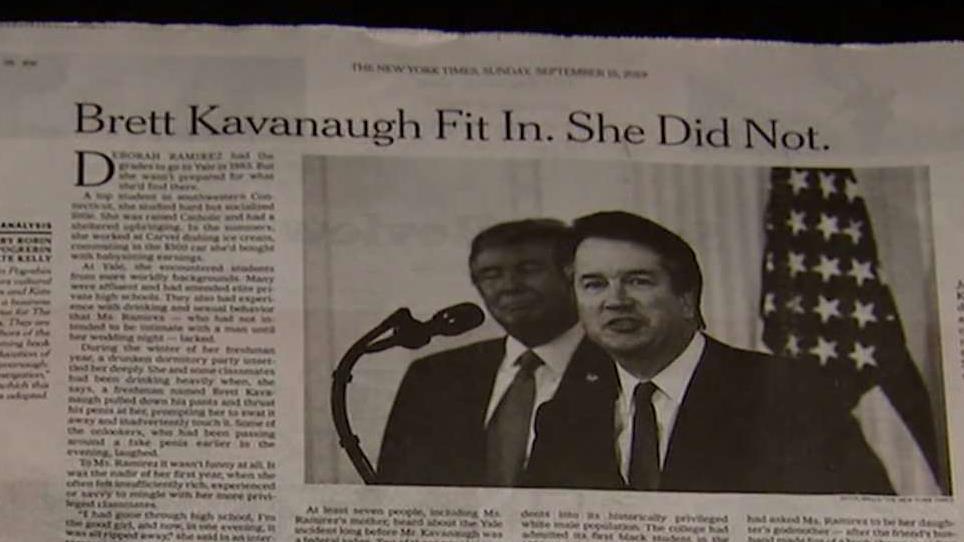 September 17, 2019
The New York Times facing mounting criticism over its story on Brett Kavanaugh that had to be corrected; Fox News media analyst Howard Kurtz reports.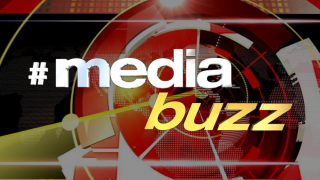 This Week on #MediaBuzz
In an article that surfaced a previously unreported allegation of sexual misconduct from the Supreme Court justice Brett Kavanaugh's time as an undergraduate at Yale University, Ben Domenech said "there's a number of things [The New York Times] leave out that frankly they should have included." Domenech added that the reporting was "so irresponsible" and "you can't make this kind of claim" without all the pertinent details.
Susan Ferrechio said the authors of the New York Times article using a single source against Kavanaugh "is not enough" to make the claim ready to publish, and despite the lack of evidence in the story, "public perception is this is fact" even though it is "backed up by zero facts."
Jeanne Zaino said there is a "problem" with networks like ABC who are "designed to make money" hosting presidential debates because of the bias they show in their questions to candidates, and the media are "waiting" for Democratic presidential candidate Joe Biden to make a mistake because "he's been leading in the polls most of the time" and they want to make the race more interesting.
Sean Spicer said a now-deleted tweet featuring graphic detail from the New York Times on Brett Kavanaugh's accuser was "unbelievably insensitive" and "disgusting," and in reality "there are two primary sources" in the New York Times story – Kavanaugh and his accuser – but the paper "didn't interview either of them."
Steve Hayes said the integrity of former Obama official turned CNN anchor Jim Sciutto is "one of the most interesting questions we deal with as journalists," adding that it is nice to have that prior experience, but the network "needs to let the consumers know how this might be shaping the information" they get.
Britt McHenry weighed in on the coverage of the Antonio Brown alleged sexual assault lawsuit saying the media need to stick to "statements that have actually been said as the case unfolds," rather than creating their own narrative, adding that the New England Patriots should not play Brown until the NFL speaks with his accuser and finishes its investigation.