'Alienated America: Why Some Places Thrive While Others Collapse' by Timothy Carney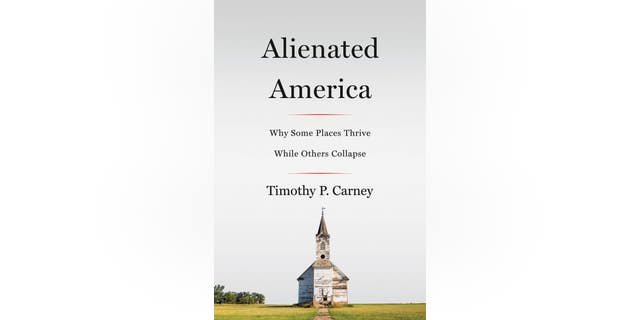 From the publisher: Respected conservative journalist and commentator Timothy P. Carney continues the conversation begun with "Hillbilly Elegy" and the classic "Bowling Alone" in this hard-hitting analysis that identifies the true factor behind the decline of the American dream: It is not purely the result of economics as the left claims, but the collapse of the institutions that made us successful, including marriage, church, and civic life.
In "Alienated America," Carney visits all corners of America, from the dim country bars of Southwestern Pennsylvania, to the bustling Mormon wards of Salt Lake City, and explains the most important data and research to demonstrate how the social connection is the great divide in America. He shows that Trump's surprising victory was the most visible symptom of this deep-seated problem. In addition to his detailed exploration of how a range of societal changes have, in tandem, damaged us, Carney provides a framework that will lead us back out of a lonely, modern wilderness.