Wasabi Fire Alarms and Yawning Turtles: The 2011 Ig Nobel Awards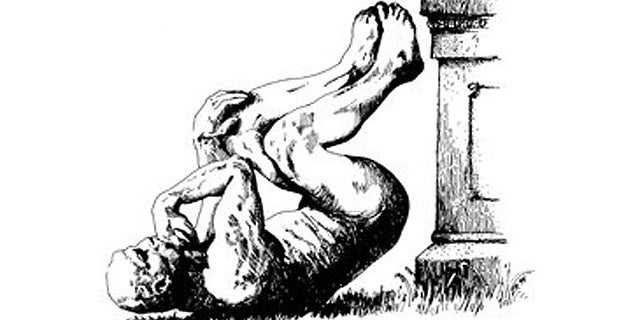 NEWYou can now listen to Fox News articles!
From beetles mating with beer bottles to yawning turtles to a wasabi fire alarm … a select group of scientists traveled to Boston Thursday for the 21st annual Ig Nobel Prizes, a celebration of unique and outlandish science achievements that "make people laugh, and then make them think."
The winning scientists traveled from around the world to Harvard University to accept prizes for their research -- science that would normally go unrecognized.
"It's completely irrelevant whether these things are good or bad, important or unimportant," Marcus Abrahams, founder of the awards, told FoxNews.com. "Some people may even disagree violently about which ones are good for the world and which ones aren't."
"It's unlike any other prize," he added.
The categories for prizes -- chemistry, physics, math, and so on -- are hardly unfamiliar. But the winners sure are. Daryll Gwynne, the winner of this year's Ig Nobel Prize in Biology, gained recognition for discovering that certain types of beetles accidentally try to mate with a specific kind of beer bottle.
His research elicits laughs at first, but Gwynne's research actually demonstrates a potentially serious conservation issue for this species of beetle in Australia.
"We found that the glass coloration and the little dents in the bottle resembled the reflectivity and the color of the back of female beetles," Gwynne, a professor of Biology at the University of Toronto at Mississauga, told FoxNews.com. "It's a great example of an evolutionary trap. [The beetles seek] the biggest, brownest female they could find, but then these males wouldn't leave the bottles and would eventually drop to one side and be preyed on by ants."
Gwynne, fearing the bottle design could lead to the endangerment of the beetles, sent his research findings to the manufacturers. But he never heard back and feared his work was lost. He said he was happy that the Ig Nobel awards recognize the inherent humor in his research.
"I think it's important to communicate to non-scientists the relevance of what I do. And humor adds to that," Gwynne told FoxNews.com. "We've all watched those National Geographic specials, and frequently humor is used as a hook to get the viewer's attention to communicate an important message. I think it promotes critical thinking about science and the power of natural selection."
The other winners all bring unique topics to the table. Mirjam Tuk, an assistant professor at the University of Twente in the Netherlands, won the Ig Nobel Prize in Medicine for demonstrating that people are better at controlling their impulses when they have a strong urge to urinate.
The prize ceremony itself was designed to bring humor and science together. The night included musical performances relating to science and chemistry, as well as a new mini-opera called "Chemist in a Coffee Shop," in which a chemist discovers all of the baristas in a coffee shop are actually chemistry geniuses.
Even the acceptance methodology was unique. Winners passed under a sacred curtain where an actual Nobel Prize winner was waiting to shake their hand. Then they were allotted 60 seconds to speak. If they went more than a minute, an 8-year-old girl enforced the limit by telling them she was bored.
While the Ig Nobels may seem silly, Abrahams maintains that the process is actually quite selective.
"Part of what makes them winners is that they're so unexpected," Abrahams told FoxNews.com. "We get lots of nominations every year, some 7,000. If you want to win one of these, it's pretty difficult. Some governments have been lobbying us to give out Ig Nobel Prizes to their people, because winners have gotten a lot of publicity around the world."
But most importantly for Abrahams, he's happy to have created an avenue for both humor and critical thinking.
"After all this time, we've heard from lots of people and have gotten lots of smiles," Abrahams told FoxNews.com. "It's wonderful to get them interested in things they thought they'd never care about."